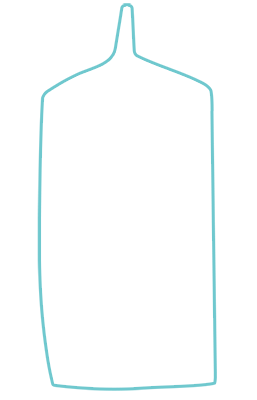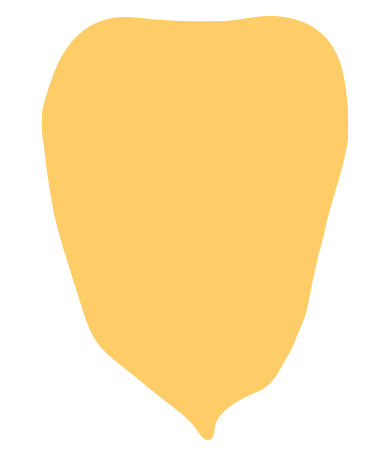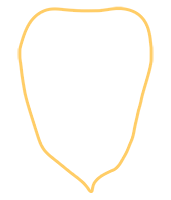 Veal Filet with Maple Sauce and Cranberries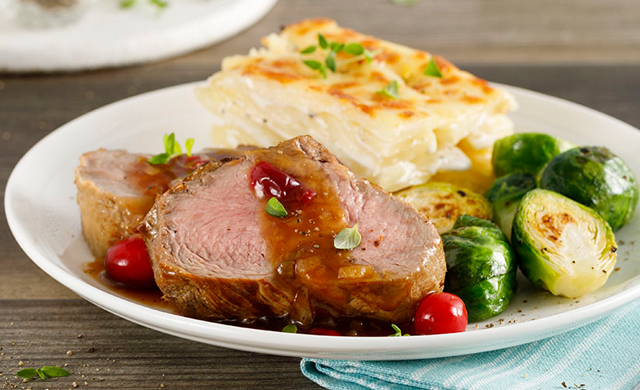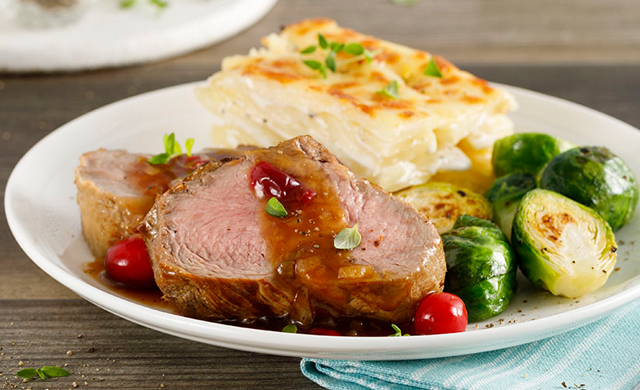 Preparation time:
15 minutes
Type: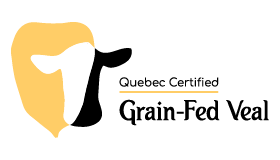 Ingredients
800 g (approximately 1 3/4 lb) Quebec Veal filet
Salt and pepper to taste
80 ml (1/3 cup) chopped French shallots
160 ml (2/3 cup) fresh cranberries
45 ml (3 tbsp) maple syrup
250 ml (1 cup) demi-glace sauce
30 ml (2 tbsp) butter
Preparation
Preheat oven to 190°C (375°F).
Salt and pepper the veal filet.
In a large oven-proof pan, melt the butter on medium. Sear the filet 4 to 5 minutes on all sides.
Continue cooking in the oven for 12 to 15 minutes, until the internal temperature of the meat reaches 64°C (147°F).
Remove the filet from the oven and place on a cutting board. Loosely cover with foil.
In the same pan, cook the French shallots for 1 to 2 minutes on medium.
Add the cranberries, maple syrup and demi-glace sauce. Stir. Bring to a boil and then simmer for 3 to 5 minutes.
Slice the filet and serve with the sauce.
Accompaniment
Scalloped potatoes: peel 6 to 8 potatoes and cut in slices of approximately 3 mm (1/8 in.) thick with a vegetable slicer. Butter a 20 cm (8 in.) square dish and spread the potato slices. In a bowl, mix 500 ml (2 cups) of 15% cooking cream with 125 ml (1/2 cup) of chopped French shallots. Add salt and pepper. Pour the preparation on the potatoes and garnish with 250 ml (1 cup) of grated cheddar cheese. Cover the dish with aluminium foil and cook in the oven for 45 minutes at 190°C (375°F), until the potatoes are tender. Remove the foil and broil for 2 to 3 minutes until the cheese is golden.
Photo credit: Pratico-Pratiques