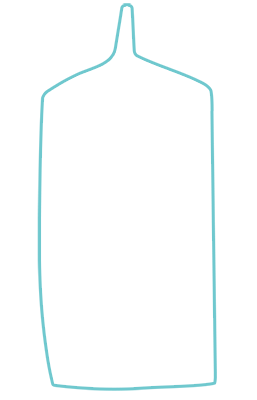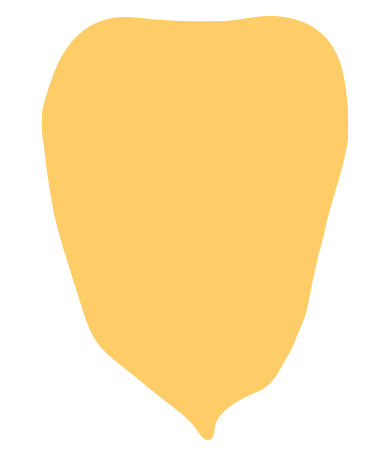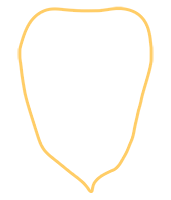 French-Style Veal Brochettes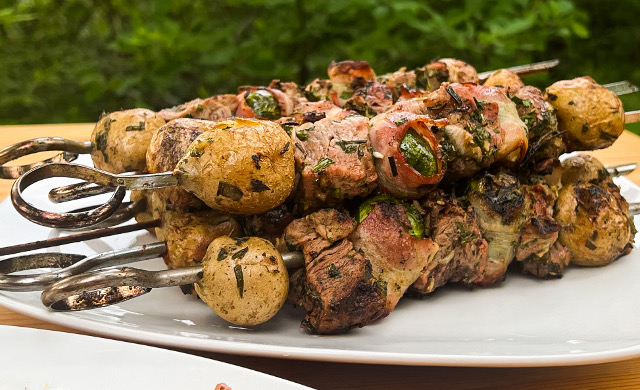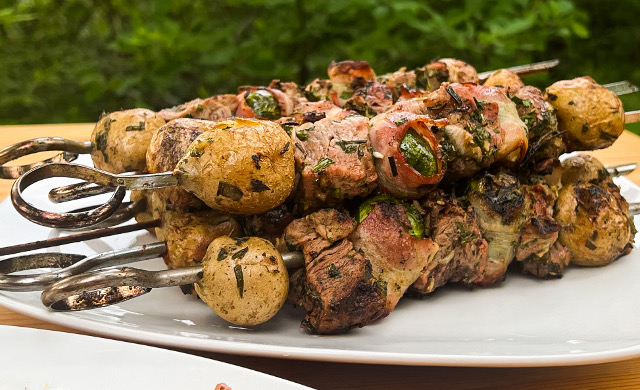 Preparation time:
30 minutes
Type: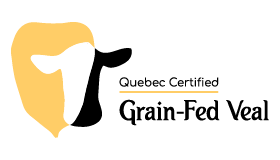 Ingredients
1 Quebec Veal butt tenderloin, cubed
45 ml (3 tablespoons) Dijon mustard
Juice of 1 lemon
80 ml (1/3 cup) olive oil
125 ml (1/2 cup) dry white wine
2 French shallots, chopped
4 garlic cloves, chopped
60 ml (1/4 cup) fresh rosemary, chopped
80 ml (1/3 cup) chopped fresh chives
60 ml (1/4 cup) fresh tarragon, chopped
80 ml (1/3 cup) chopped fresh parsley
Salt and freshly ground pepper to taste
24 small baby potatoes
16 Brussels sprouts
16 bacon half-slices
8 skewers
Preparation
In a bowl, combine the mustard with the lemon juice, olive oil and white wine, then whisk to combine.
Add the shallots, garlic and herbs, then season with salt and pepper. Taste, then adjust seasoning.
Mix the veal cubes with the marinade, then leave to stand in a cool place for at least two hours.
Remove the veal cubes from the oven at least 30 minutes before cooking, to allow them to cool.
While the veal cubes are marinating, blanch the potatoes and Brussels sprouts in boiling salted water for 2 minutes. Rinse in cold water to stop cooking, then drain.
Mix the potatoes in the marinade with the meat.
When everything is ready, it's time to prepare the brochettes.
Start with a potato, a cube of veal, then a Brussels sprout wrapped in half a slice of bacon. Then another cube of veal, a Brussels sprout in a slice of bacon, another cube of veal, then finish with a potato.
Repeat for each skewer.
Preheat BBQ to 200°C (400°F).
Place skewers over direct heat, then reduce heat to medium-low. Cook skewers for 8 minutes on each side, brushing with remaining marinade halfway through cooking.
When the brochettes are cooked, remove and let stand for a few minutes before serving, to allow the meat juices to distribute evenly.
Recipe from Folks and Forks.