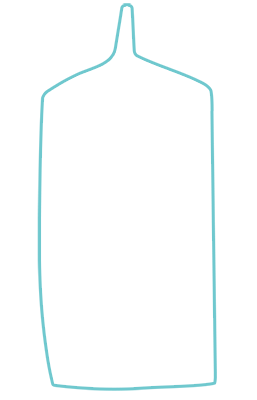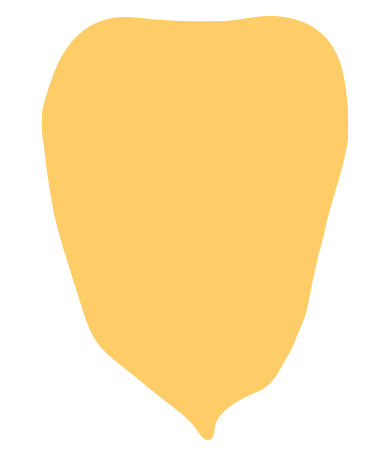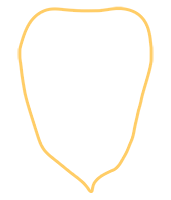 Benefits of Veal
Known and loved for its tenderness and refined taste, Quebec Veal is a nutritious and nutrient-rich meat. Proudly produced in Quebec, it's an excellent source of protein perfect for a healthy, balanced diet.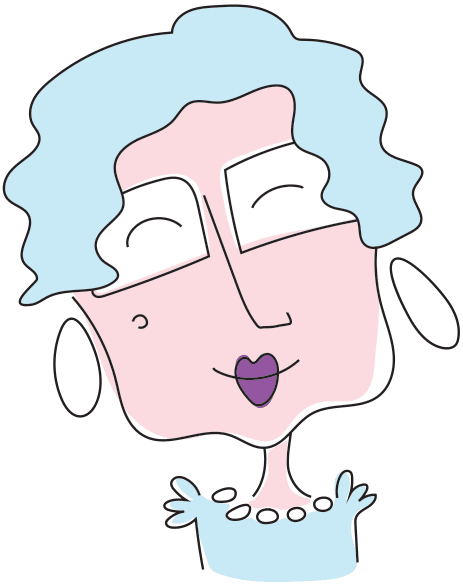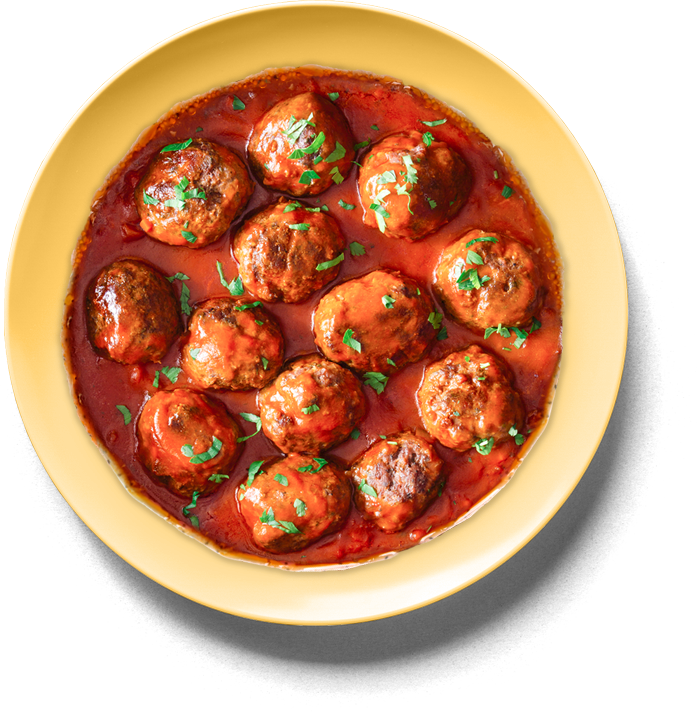 «
I always have my place around the family table. Quebec Veal too?
»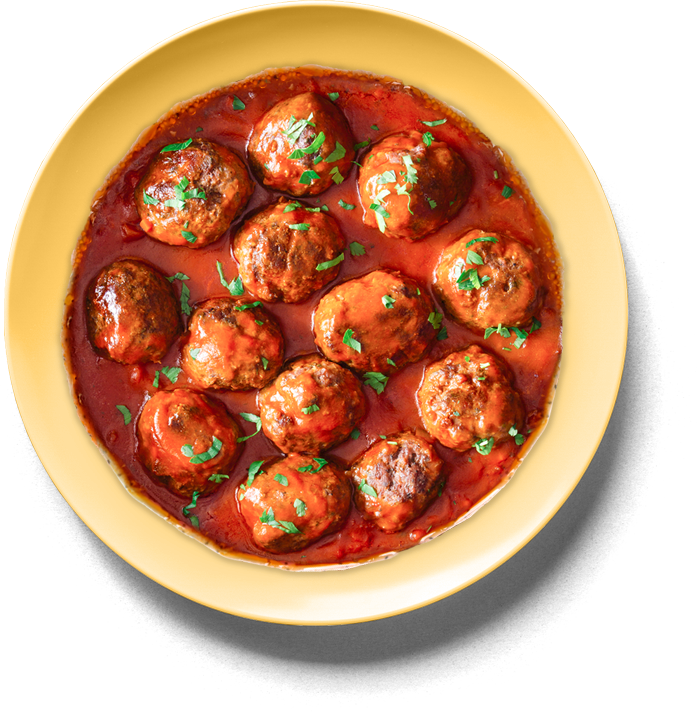 Absolutely! Lots of people think Quebec Veal is a meal for special occasions, but it's actually very versatile and great for everyday cooking! Anytime is a good time to make room for it at your table, whether it's to impress your beloved granny with your on version of her legendary dumpling stew or simply to get together with your family over a good meal.
Over 20 different cuts available! Ask for them from your butcher.
The vast majority of culinary classics can be prepared with veal to enhance the flavors! With all the cuts available, you can also revisit your favorite comfort food. Imagine your "pâté chinois," your spaghetti with meatballs or the greatest grilled cheese you ever made, but with Quebec Veal! It tastes so fine it's always a winner!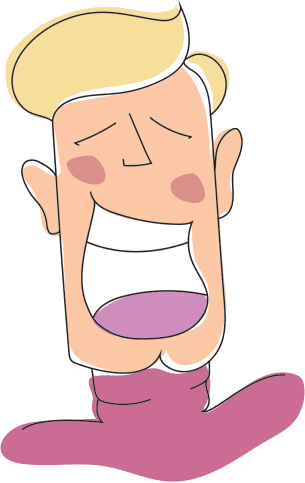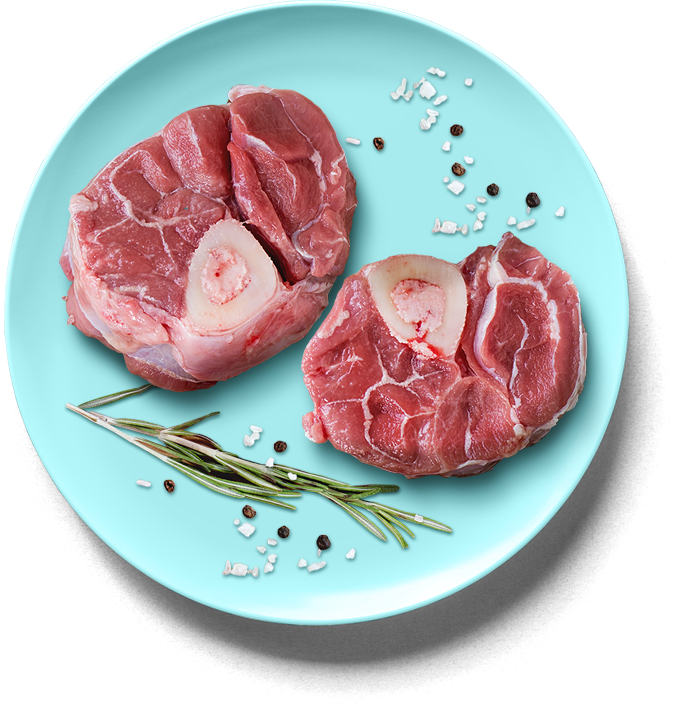 «
My mother says she raised me well. How about you? How do you raise your calves?
»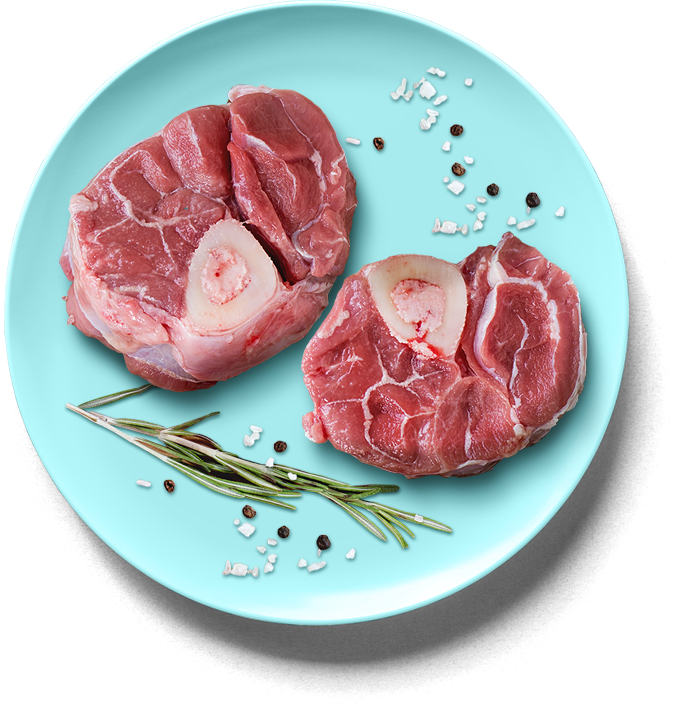 In Quebec, we take care of our calves.  They are reared in groups and thrive in airy, well-lit buildings. They have enough space to roam freely, to socialize with other calves and to express their natural behaviors. They have continuous access to fresh water and food. Furthermore, Quebec Veal is raised without any growth hormones.
Veal is an extra lean meat with a fat content of less than 7.5%
In order to ensure optimum quality, Quebec calf producers are engaged in a certification program. This program, recognized and approved by the Canadian Food Inspection Agency, guarantees superior breeding and safety standards and a high quality product for our consumers. But most of all, it's so that everyone knows how much we take our work to heart, and how much we care about our calves.
«
I am proud to be Quebecer and to buy local. Is Quebec Veal 100% local?
»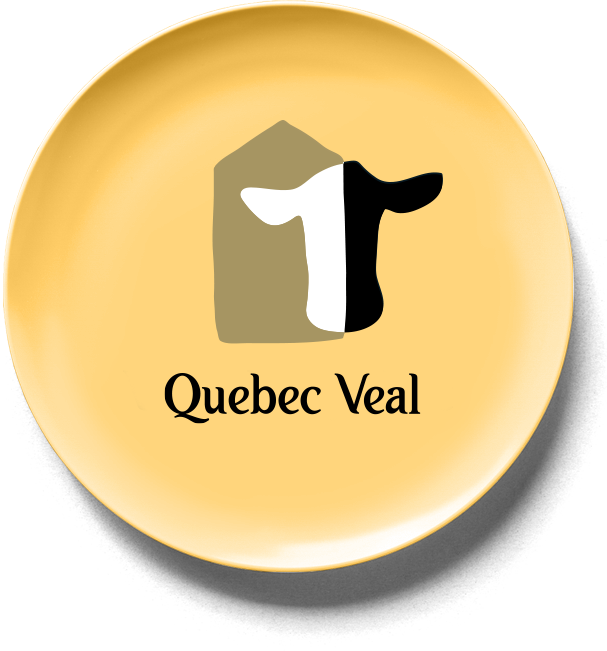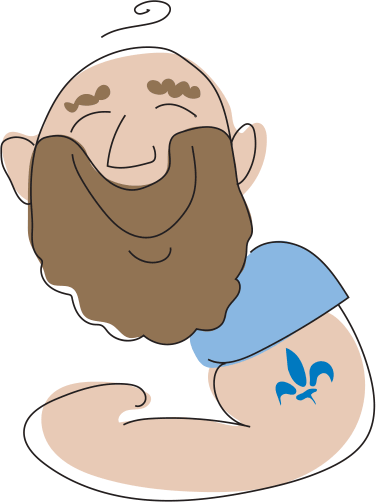 As its name suggests, Quebec Veal is is produced entirely in Quebec. The calves are raised, pampered and almost exclusively processed in Quebec. Even at the distribution level, the meat is sent, among other things, to nearby grocery stores. Which means that not only do Quebec families benefit from this top quality meat, but the entire Quebec economy does too.
I am proud to offer a quality product and to produce 100% local Quebec Veal.
Did you know that all of our calves wear buckles? These electronic loops are put on when animals are born, but they are far from being just a fashion item. This technology, implemented in 2002 and administered by Agri-Traçabilité Québec, ensures responsible traceability, tracks each calf throughout its journey and protects the health of both the public and the herd. Just one more reason to love Quebec Veal!