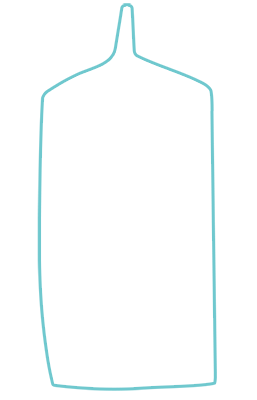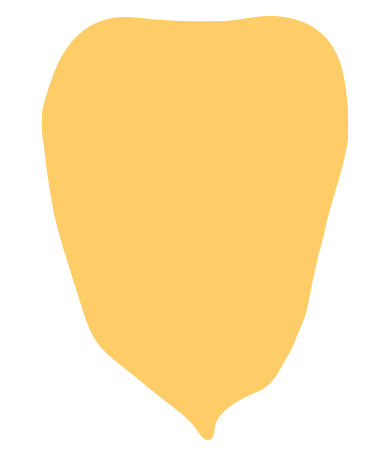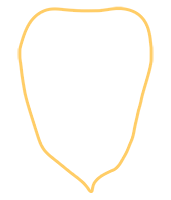 Veal Satay with Sesame Sauce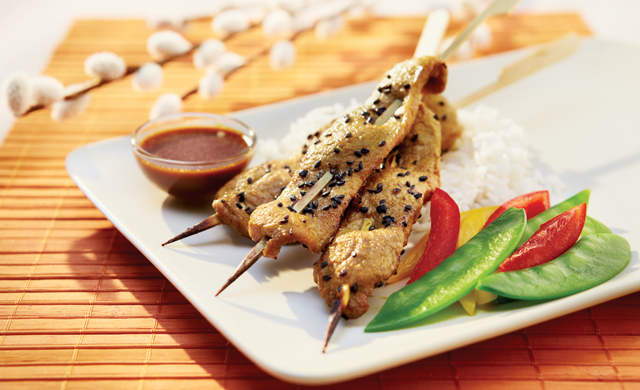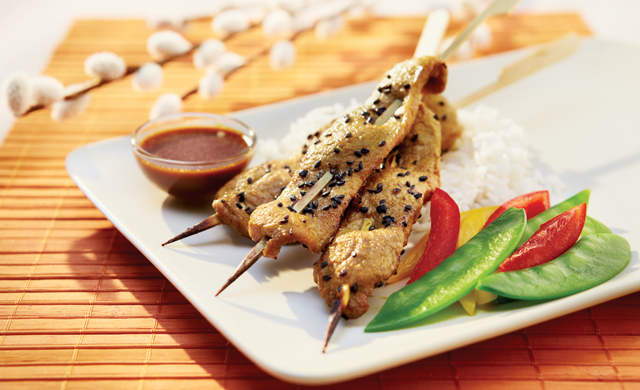 Preparation time:
15 minutes
Type: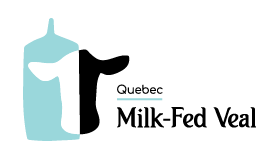 Ingredients
500 g (1 lb) Quebec Veal brochette strips from the leg
15 ml (1 tbsp) white sesame seeds
15 ml (1 tbsp) black sesame seeds
Marinade
10 ml (2 tsp) curry powder
1 garlic clove, minced
30 ml (2 tbsp) soya sauce
30 ml (2 tbsp) granulated sugar
10 ml (2 tsp) sesame oil
45 ml (3 tbsp) lemon juice
Seame sauce
45 ml (3 tbsp) tahini (sesame butter)
30 ml (2 tbsp) honey
15 ml (1 tbsp) soya sauce
30 ml (2 tbsp) boiling water
3 ml (1/2 tsp) Sriracha asiatic pepper sauce
Preparation
Mix all the marinade ingredients well and set aside.
Lightly pound the veal strips to flatten.
Thread the strips in an S form on wood skewers.
Place the brochettes in a shallow dish, pour the marinade over the brochettes, cover and marinate in the refrigerator for 1 hour.
Prepare the sesame sauce, mixing all the ingredients together and set aside.
Preheat the barbecue to medium-high heat.
Remove the milk-fed veal brochettes from the marinade and sprinkle the sesame seeds over the brochettes.
Grill the brochettes on the barbecue until the outside is crisp and the inside is just pink, about 2 minutes on each side.
Serve with the sesame sauce, accompanied by steamed rice and vegetables.