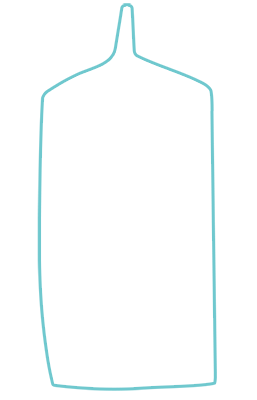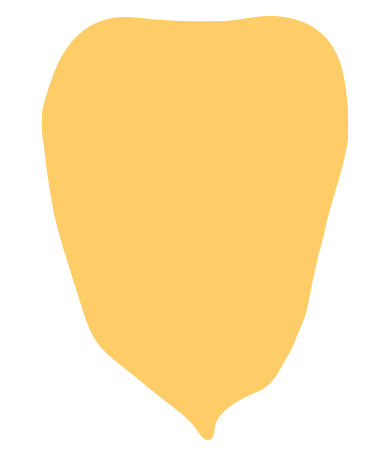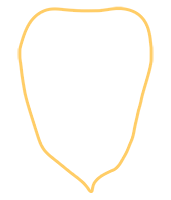 Veal Osso Buco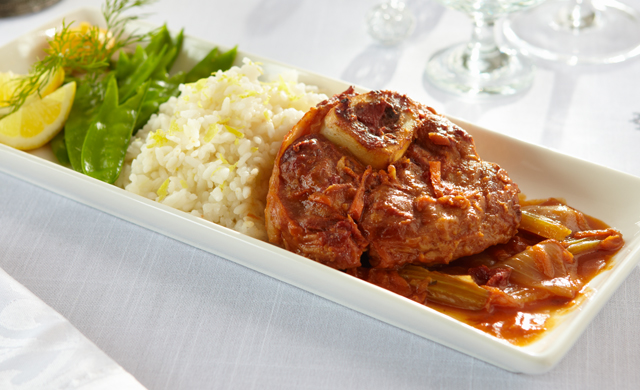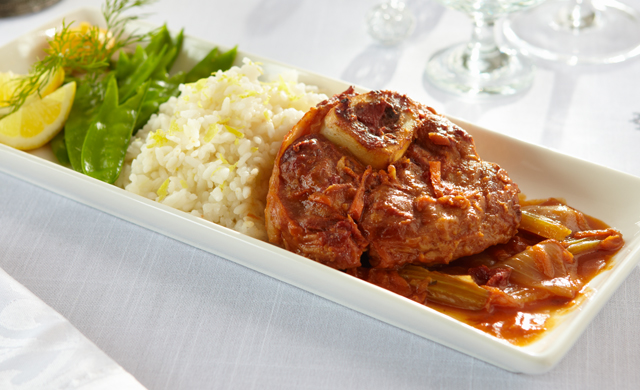 Preparation time:
15 minutes
Type: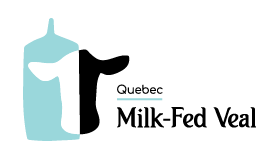 Ingredients
4 to 6 Quebec Veal shanks
60 ml (1/4 cup) flour
10 ml (2 tsp) olive oil
1 onion, cut into 1/4 inch cubes
1 clove garlic, minced
1 medium carrot, grated
1 celery stalk, cut into 1/4 inch cubes
150 ml (3/4 cup) Prepared Concentrated Veal Stock
150 ml (3/4 cup) demi-glace sauce
50 ml (1/4 cup) lively, fruit-flavoured white wine
25 ml (1/8 cup) tomato paste
Salt and pepper to taste
Zest from 1/2 lemon
Preparation
Preheat the oven to 150°C (300°F).
Gently pat veal shanks dry with a paper towel. Dredge shanks in flour and shake off any excess flour.
In a large saucepan, heat oil over high heat. Brown veal shanks for 5 minutes or until golden on all sides. Add onion, garlic, carrot and celery. Cook while stirring for 2 minutes.
Add veal stock, demi-glaze sauce, white wine and tomato paste. Season with salt and pepper to taste. Mix well. Bring to a boil, cover and cook in the oven at 150°C (300°F) for about 3 hours or until internal temperature reaches 71 to 74°C (160 to 165°F) depending on the thickness of the shanks.
Decorate with the lemon zest and serve with rice and snow peas.