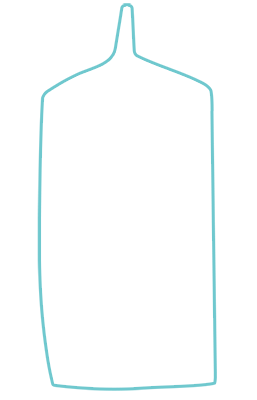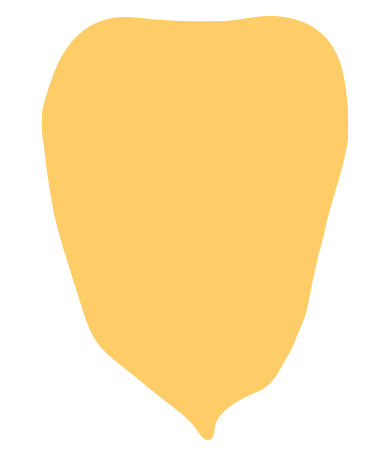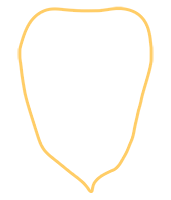 Veal Liver, Mushroom Sauce, Red Wine and Pancetta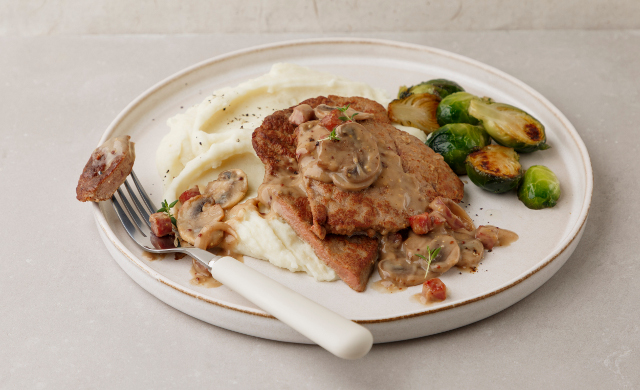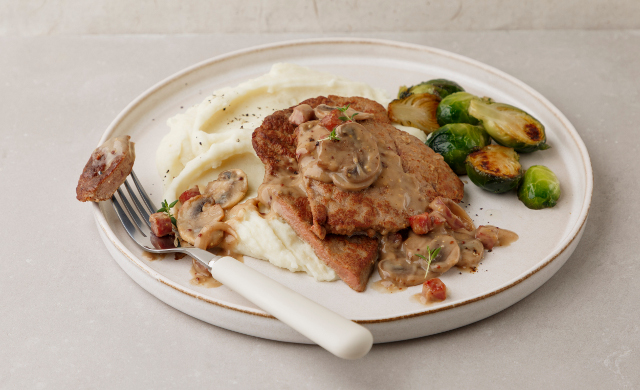 Preparation time:
20 minutes
Type: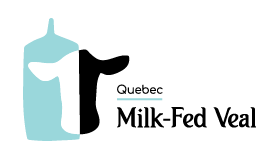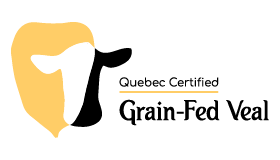 Ingredients
4 slices of Quebec Veal liver, 150 g (1/3 lb) each
15 ml (1 tbsp) canola oil
1 package of diced cooked pancetta (175 g)
227 g (8 oz) Paris mushrooms chopped
1/2 small red onion minced
80 ml (1/3 cup) red wine
1 1/2 containers of demi-glace sauce (300 ml each)
10 ml (2 tsp) chopped fresh thyme
125 ml (1/2 cup) 15% cooking cream
10 mL (2 tsp) wholegrain mustard
Salt and pepper to taste
80 ml (1/3 cup) all-purpose flour
30 ml (2 tbsp) butter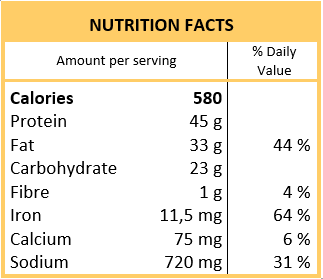 Preparation
In a skillet, heat oil over medium heat. Brown the pancetta and mushrooms for 2 to 3 minutes.
Add onion and cook for 1 minute.
Pour the wine into the pan and simmer until the liquid has completely evaporated.
Add demi-glace sauce and thyme. Simmer for 8 to 10 minutes over low heat.
Add the cream and mustard. Add salt and pepper. Simmer for 1 to 2 minutes over low-medium heat.
Meanwhile, place flour in a soup plate. Flour the slices of veal liver.
In a large skillet, melt butter over medium heat. Brown the slices of veal liver for 2 minutes on each side.
Serve the veal liver with the sauce.