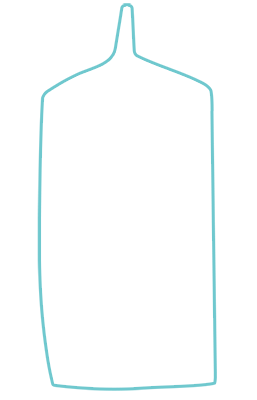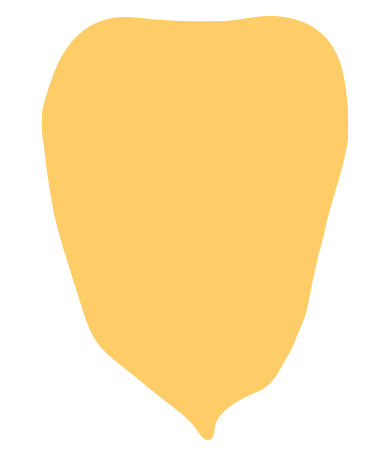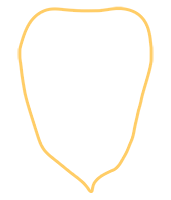 Veal Liver with Balsamic Reduction Sauce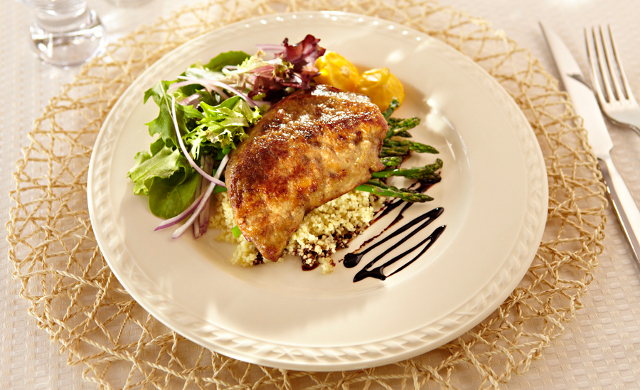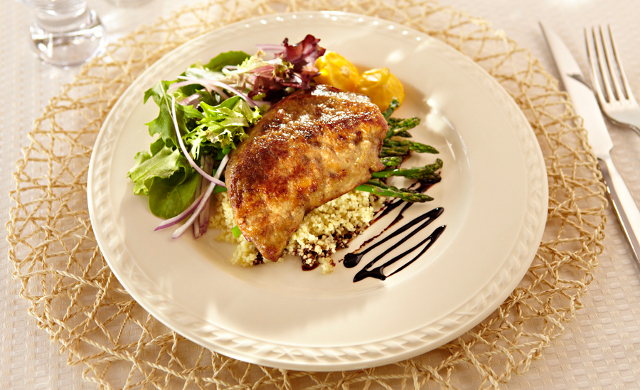 Preparation time:
10 minutes
Type: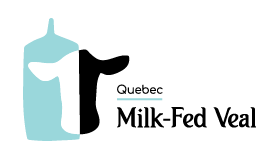 Ingredients
480 g (1 lb) Quebec Veal liver (4 slices of 120 g (4 oz) each)
Sufficient quantity, milk
Sufficient quantity, flour
Sufficient quantity, oil and butter
Salt and pepper to taste
Balsamic sauce
250 ml (1 cup) Modena balsamic vinegar (to be reduced by half)
250 ml (1 cup) demi-glace sauce
125 ml (1/2 cup) veal stock
A few drops of Asian Sriracha sauce
Preparation
Reduce the balsamic vinegar by half or until a syrupy texture is obtained. It is preferable to use good quality balsamic vinegar, otherwise a greater quantity of balsamic vinegar will be needed to obtain 1/2 cup.
Pour 1/4 cup of the reduced balsamic vinegar into a skillet, add the demi-glace sauce, veal stock and a few drops of the Sriracha sauce, and then reduce until a syrupy consistency is obtained. Adjust the seasoning if necessary. Set aside.
Trim the veal liver slices and soak in milk for 10 minutes. Do not soak longer to prevent them from losing their colour and texture.
Pat liver slices dry and dredge with flour, if desired. The flour will form a light crust during cooking.
Heat the oil and butter mixture in a skillet over medium-high heat. Season the liver slices with salt and pepper, and brown until the juices rise to the surface. Then turn them over and continue cooking until the juices rise to the surface again. The veal is cooked when the internal temperature reaches 155 to 158°F (68 to 70°C); it will be still pink in the middle.
It is important to serve the veal liver on hot plates so that the liver does not congeal in contact with the cold plate.
Place the veal liver slices on the plates, top them with sauce and serve with couscous, your choice of vegetables and a mixture of young salad greens. Decorate the plate and the salad with the extra balsamic reduction sauce.