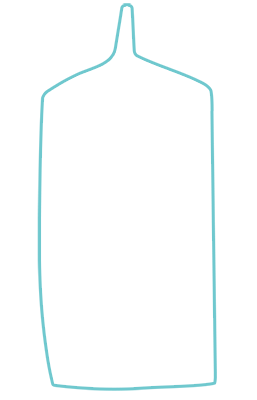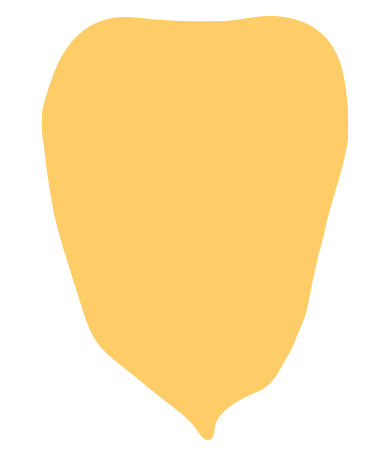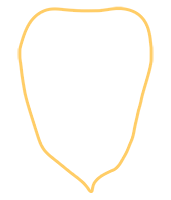 Grilled Veal Skirt Steak with Green Bean Salad and Creamy Parsley Sauce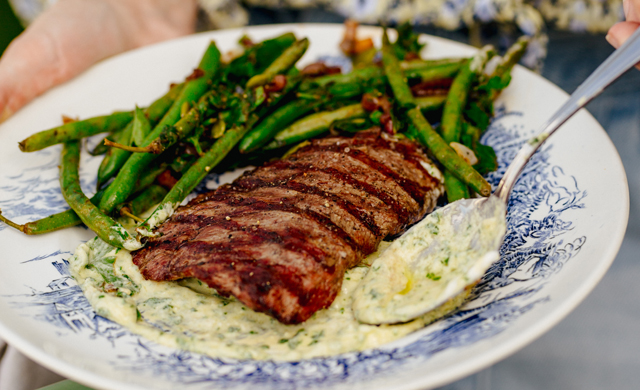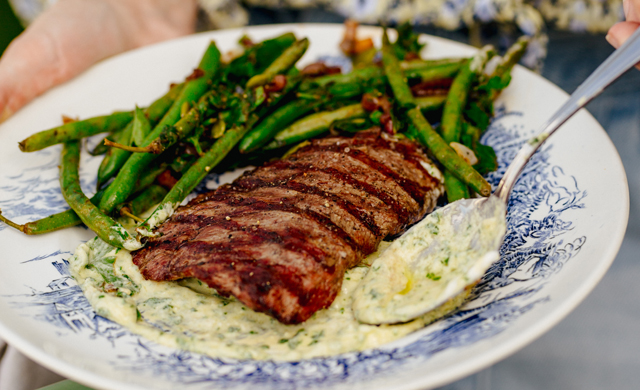 Preparation time:
10 minutes
Type: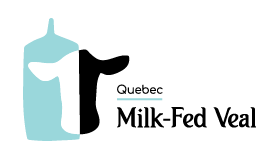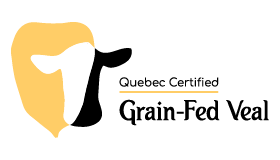 Ingredients
2 Quebec Veal skirt steaks (bavettes)
1/2 large bunch of parsley
120 g (about 4 oz) green beans
1/2 French shallot
1/2 lemon
1 clove of garlic
2 containers of sour cream
15 ml (2 tbsp) Dijon mustard
15 ml (2 tbsp) pumpkin seeds
30 g (1 oz) Grana Padano cheese
15 ml (2 tbsp) balsamic vinegar or wine
Olive oil
Salt and pepper to taste
Preparation
Set up: bring a pot of water to a boil. Cut off the ends of the green beans. Finely chop the garlic. Cut the lemon in half. Thinly slice the shallot. Chop the parsley.
Cook the beans and shallots: add the green beans to the boiling water. Cook for 2 minutes then drain and rinse with cold water. Meanwhile, add the shallots and 2 tablespoons of balsamic vinegar or wine to a pan over medium heat. Cook for 1 minute and remove from the pan. In a bowl, combine the green beans, shallots, balsamic vinegar and pumpkin seeds. Add a drizzle of olive oil, salt and pepper to taste.
For the sauce: using an electric blender or food processor, combine the sour cream, Grana Padano, garlic, juice of half a lemon, mustard, parsley and 2 tablespoons of olive oil until a smooth sauce is obtained. If you don't have an electric mixer, finely chop the parsley and mix everything in a bowl.
Cook the veal: heat a drizzle of oil in a pan over medium-high heat. Season the skirt steaks with salt and pepper. Add the skirt steaks to the pan and cook for about 2.5 minutes per side to desired doneness. Remove from the pan and let stand for 5 minutes.
Spread the sauce on a plate. Add the veal skirt steaks and serve with the green bean salad.
For BBQ kings: preheat the barbecue on high heat. Brush the skirt steaks with olive oil and season with salt and pepper. Grill the skirt steaks on each side for 2.5 minutes, covered. Remove from the barbecue and let stand for 5 minutes.
Recipe from Chef Hakim Chajar, in partnership with Cook it and Zeste.