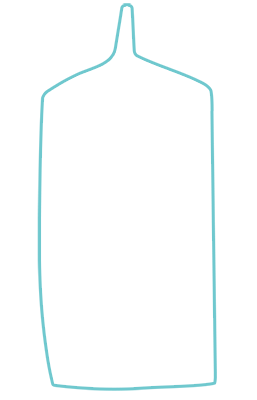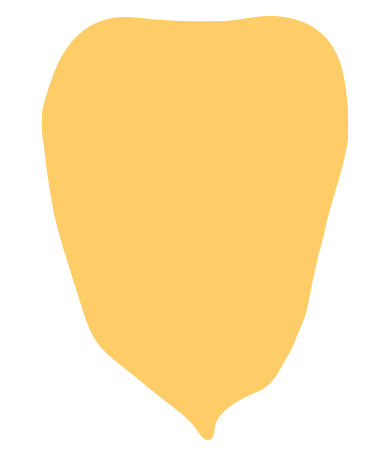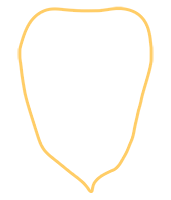 Veal Flank Steak Mexican Style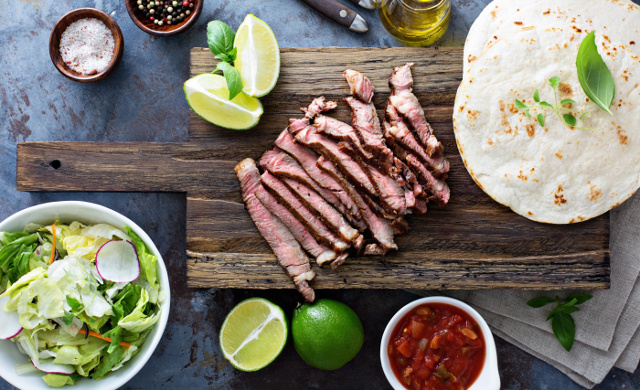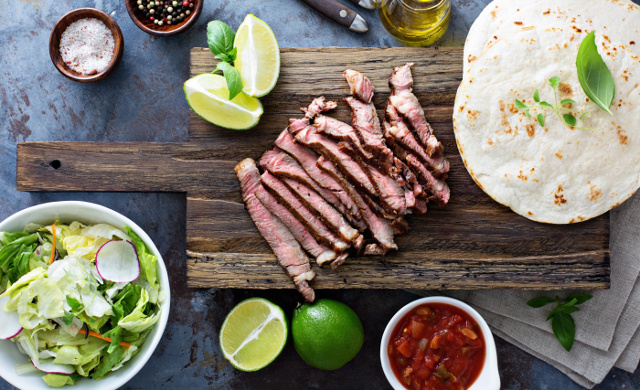 Preparation time:
180 minutes
Type: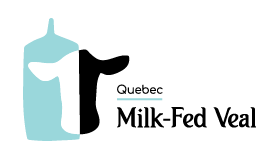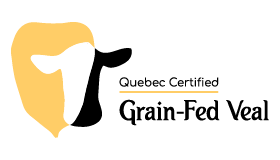 Ingredients
2 flank steaks Fontaine Family (325 g) 
12 tortillas Mejicano
2 limes (juice of)
4 garlic cloves, minced
125 ml (½ cup) orange juice
250 ml (1 cup) chopped fresh coriander (optional)
Sea salt and freshly ground black pepper to taste
60 ml (¼ cup) vegetable oil
1 jalapeno pepper, chopped
30 ml (2 tablespoons) white vinegar
Toppings: shredded cheese, shredded lettuce, diced tomatoes, diced red onion, sour cream, guacamole, salsa, fresh coriander leaves
Preparation
In a medium-sized bowl, combine lime juice, garlic, orange juice, coriander, salt, pepper, vegetable oil, jalapeño pepper and vinegar. Adjust with salt and pepper to taste as needed.
Mix well and transfer marinade to a large resealable bag.
Place the meat in the bag. Close the bag and make sure the meat is completely immersed in the marinade, pressing the bag to coat. Refrigerate for at least 2 hours, or overnight.
Heat an outdoor grill over medium heat.
Remove meat from marinade and discard excess marinade. Cook for 5 to 6 minutes on each side or until desired doneness is reached.
Remove from heat and let stand 10 minutes.
Thinly slice against the grain and place pieces in the centre of the tortilla. Garnish with onions, cheese, tomato, lettuce, fresh coriander and guacamole.
Roll tacos firmly and serve with salsa and sour cream.
Side dishes: If you don't have tacos, you can simply serve with a side dish of rice and vegetables.
Tips and tricks: If you don't have access to an outdoor grill, you can still pan-fry by following the same steps and using a large skillet. The cooking time will depend on the thickness of your piece of meat.
Lighten up your cooking day by preparing the veal flap meat the day before.
Recipe provided by Fontaine Family