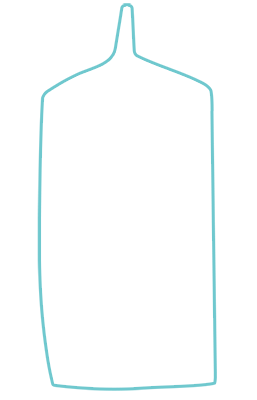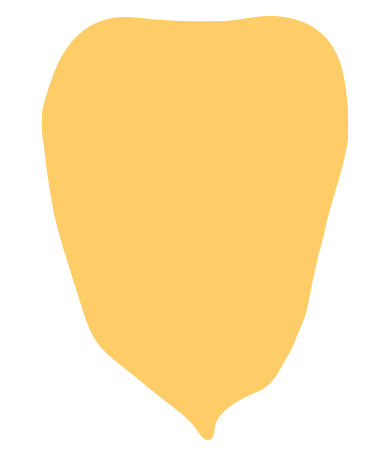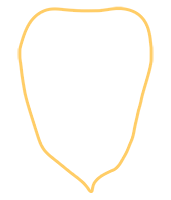 Veal Osso Buco with Stout and Bacon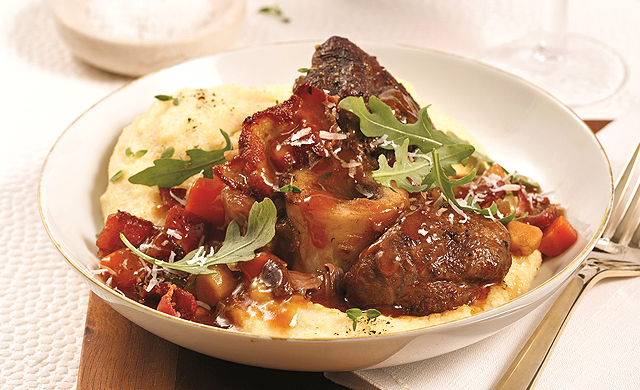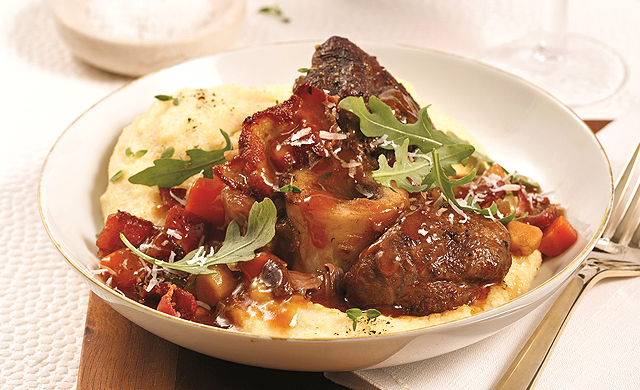 Preparation time:
20 minutes
Cooking time:
1 hour 35 minutes
Type: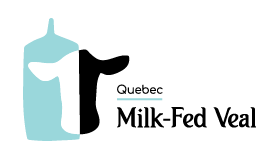 Ingredients
60 ml (1/4 cup) flour
4 Quebec Veal shanks, 5 inches (2 in.) thick
30 ml (2 tbsp) olive oil
8 slices of bacon cut in pieces
1 diced onion
2 diced carrots
2 diced parsnip
1 diced celery stick
2 cloves of garlic thinly sliced
250 ml (1 cup) stout
250 ml (1 cup) veal stock
375 ml (1 1/2 cup) beef stock
45 ml (3 tbsp) tomato paste
3 thyme sprigs
1 laurel leaf
Salt and pepper to taste
500 ml (2 cups) arugula
125 ml (1/2 cup) grated parmesan
Preparation
Preheat oven to 175°C (350°F)
Cover the veal shanks with flour.
In an oven-proof pan, heat oil on medium. Brown the veal shanks for 1 minute on each side. Set aside on a plate.
In the same pan, cook the bacon for 3 to 4 minutes on medium.
Add the onions, carrots, parsnip, celery and garlic. Cook for 2 minutes.
Replace the shanks in the pan and add the stout, veal stock, beef broth, tomato paste and fine herbs. Add salt and pepper and mix thoroughly. Bring to a boil.
Cover and continue cooking in the oven for 1 hour 30 minutes.
Place the veal shanks, sauce and vegetables in plates. Garnish each portion with arugula and parmesan.
Photo credit: Pratico-Pratiques