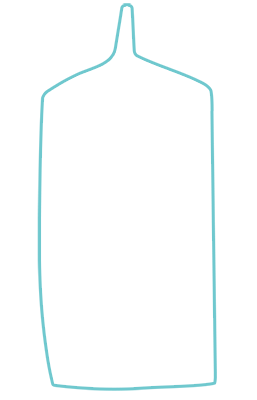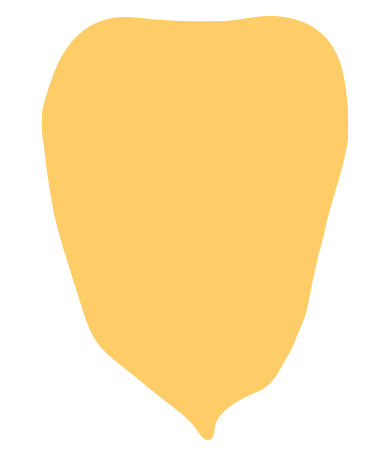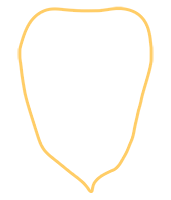 Veal Cutlets Sub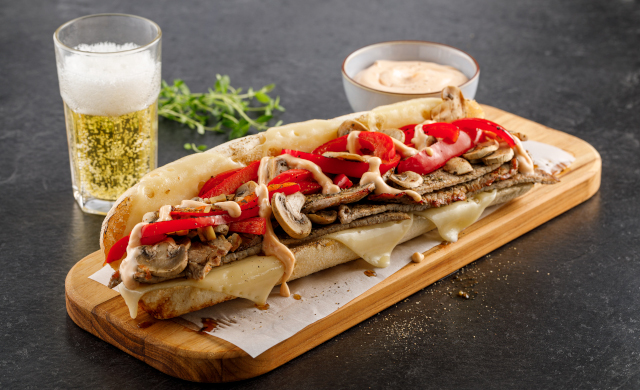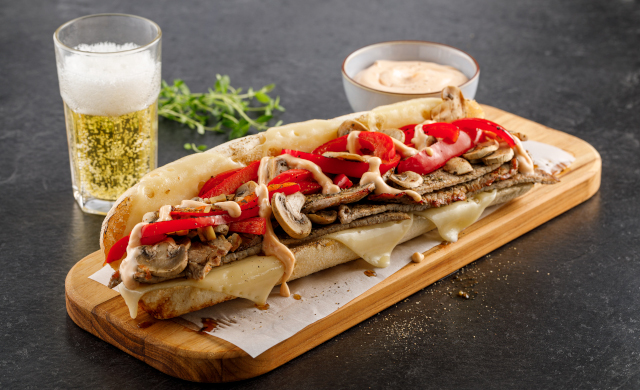 Yield:
1 submarine (2 servings)
Preparation time:
10 minutes
Type: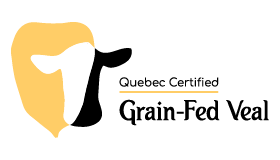 Ingredients
4 Quebec veal cutlets
5 ml (1 tsp) dried thyme
5 ml (1 tsp) dried basil
5 ml (1 tsp) dried marjoram
5 ml (1 tsp) salt
7 white mushrooms thinly sliced
1 red pepper sliced
15 ml (1 tbsp) vegetable seasoning
1 submarine bun
2 to 4 slices of Swiss cheese
60 ml (1/4 cup) spicy mayonnaise
Preparation
Preheat barbecue to medium-high.
In a small bowl, mix the thyme with the basil, marjoram and salt. Sprinkle the preparation over the veal cutlets.
In a bowl, mix the mushrooms with the bell pepper. Sprinkle with vegetable seasonings.
Place the vegetable preparation in the center of a sheet of aluminum foil. Fold the foil over the preparation to form an airtight papillote.
On the hot barbecue grill, place the papillote. Cook until the vegetables are tender.
On the hot, oiled grill of the barbecue, place the cutlets. Cook for a few minutes.
Cut the submarine bun in half lengthwise, without slicing it completely. Open the bun and place it on the hot barbecue grill. Grill for a few minutes.
Spread cheese slices on the bun. Heat for a few minutes, until the cheese is melted.
Garnish the submarine bun with veal cutlets and grilled vegetables. Top with spicy mayonnaise.
Recipe from Maître Fumeur (Micael Béliveau).