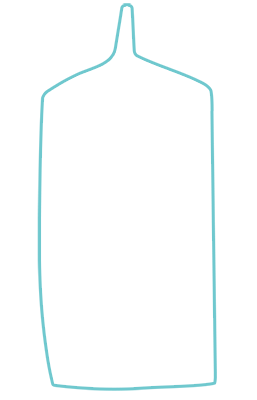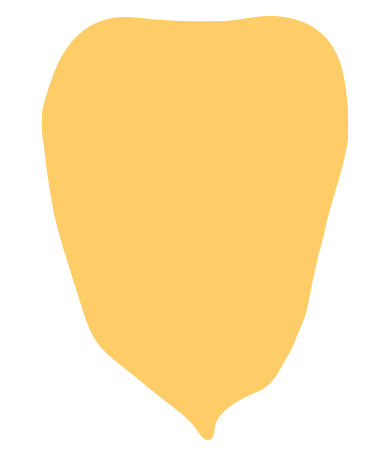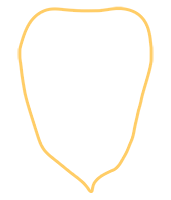 Slow Cooked Veal Ragu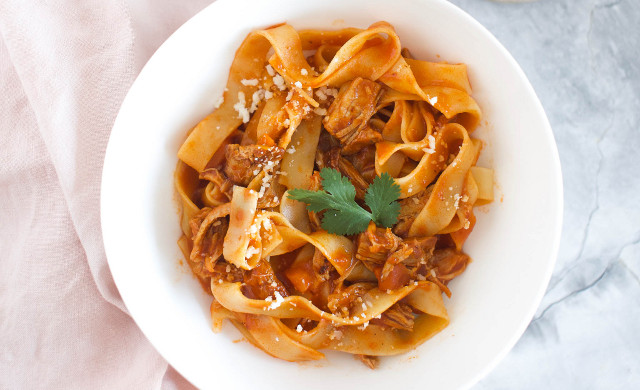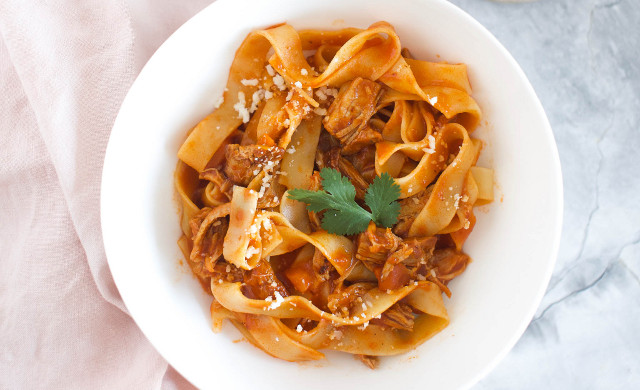 Preparation time:
15 minutes
Type: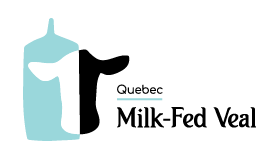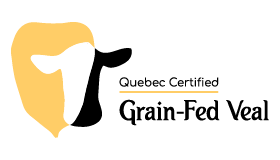 Ingredients
500 g (1 lb) Quebec Veal cubes
30 ml (2 tbsp) olive oil, divided
1 onion, diced
2 cloves garlic, minced
250 ml (1 cup) carrots, diced
250 ml (1 cup) celery, diced
28 oz (1 can) crushed tomatoes
2 beef bouillon cubes
250 ml (1 cup) water
1 stick cinnamon
2 bay leaves, dry
5 ml (1 tsp) dried thyme
500 g (1 lb) dried pappardelle
Salt and pepper to season
Parmesan cheese, parsley and or basil to garnish
Preparation
Season veal cubes with salt and pepper.
Heat 1 tbsp oil over high heat in large pot. Add cubes and sear all sides, 3 to 4 minutes. Remove from pot and place on a plate.
Reduce heat to medium and add onion, garlic, carrots and celery. Cook down 5 to 6 minutes.
Return veal cubes to pot. Add in beef cubes, thyme, bay leaves, cinnamon and thyme. Top with crushed tomatoes.
Let simmer for 1 hour and 30 minutes to 2 hours or until cubes are very tender.
Remove cubes from pot. Let cool and then shred. Add back to sauce and let sauce cook down another 20 minutes or so. Season with salt and pepper again if needed.
In the meantime, cook pasta according to directions. When straining pasta, reserve 1/2 cup pasta water.
Add pasta into sauce. Pour in pasta water and toss pasta for 1 to 2 minutes.
Serve with parmesan cheese and or basil/parsley to garnish.

Recipe from Gigi Madanipour.