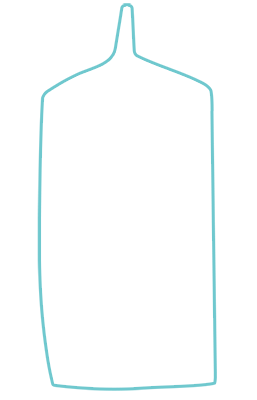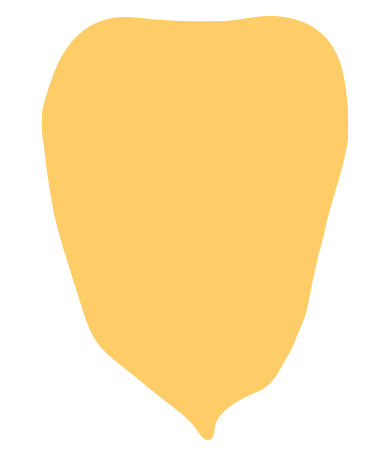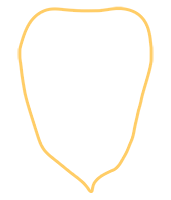 Classic Osso Buco of Quebec Veal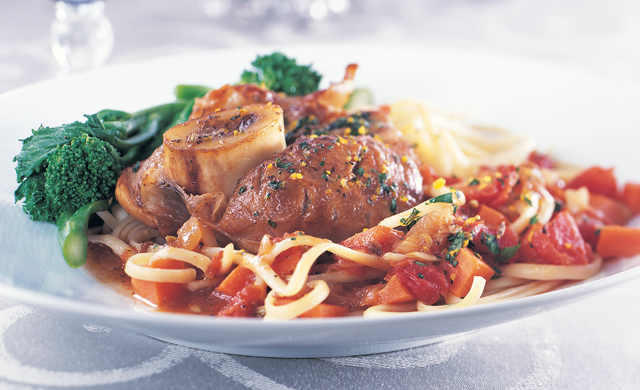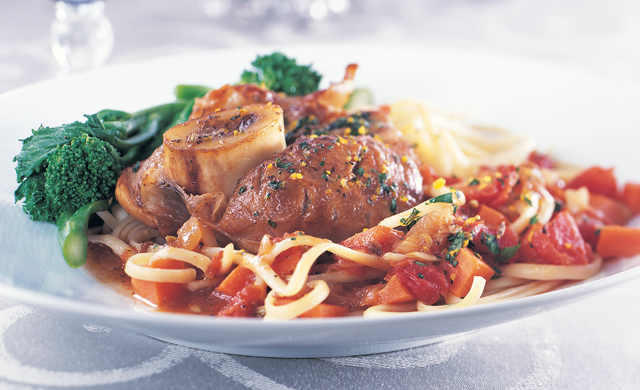 Preparation time:
30 minutes
Cooking time:
1 hour 45 minutes
Type: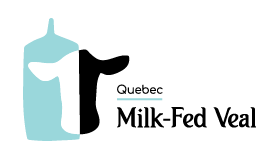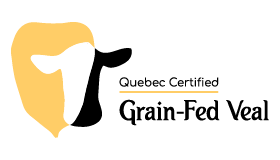 Ingredients
4 (approx. 1 kg/2 lb) Quebec Veal shanks
60 ml (1/4 cup) flour
10 ml (2 tsp) dried thyme
10 ml (2 tsp) dried oregano
45 ml (3 tbsp) olive oil
1 onion, chopped
3 large carrots, coined
250 ml (1 cup) white wine
375 ml (1 1/2 cup) prepared concentrated veal stock or beef bouillon
1 can (398 ml/14 oz) tomato sauce
10 ml (2 tsp) fennel seeds
2 Italian tomatoes, diced
125 ml (1/2 cup) fresh parsley, chopped
1 garlic clove, chopped
Zest of one lemon and one orange
Salt and pepper to taste
Preparation
In a shallow dish, mix flour, thyme and oregano. Gently pat veal shanks dry with a paper towel. Dredge shanks in seasoned flour mixture and shake off any excess flour.
In a large saucepan, heat oil over high heat. Brown veal shanks for 5 minutes or until golden on all sides. Add onion and carrots. Cook while stirring for 2 minutes. Add wine, veal stock or beef bouillon, tomato sauce and fennel seeds. Mix well. Bring to a boil and reduce heat to low. Let simmer uncovered for 5 minutes. Cover and let simmer for 1 hour 30 minutes or until meat is tender. Add tomatoes, parsley, garlic, lemon and orange zest. Salt and pepper to taste. Stir gently.
Serve with linguini and broccoli florets.