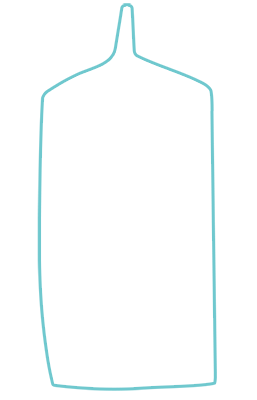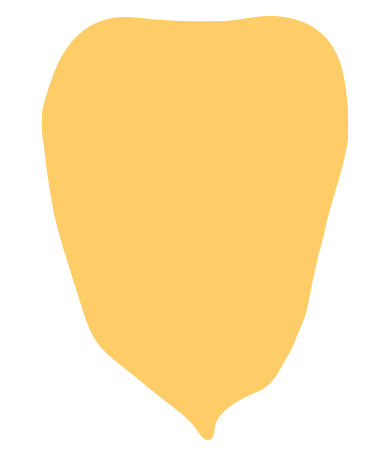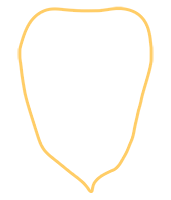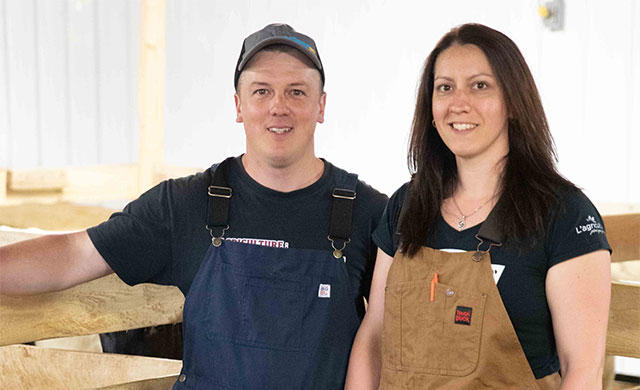 Quebec producer of milk-fed calves
January 31, 2021
When you choose Quebec milk-fed veal, you can feel the producer's passion all the way to your plate! But what is it like to be in a veal producer's boots for one day? Amélie Robichaud, owner of Amé-Pierre Farm S.E.N.C in Tingwick, shares her daily routine with us.
Why did you become a milk-fed veal producer? How did this lifestyle present itself to you?
My husband, Pierre-André Arès, told me as soon as I met him about his dream of having a milk-fed veal farm one day. He had completed an internship in the industry while studying Beef Cattle Production at ITA in Saint-Hyacinthe. About seven years later, in 2009, after several visits, much research and many calls, we jumped into this adventure and bought a working farm, leaving behind our respective careers – an excavation company for Pierre-André and my position as a high school science and technology teacher. This spring will mark out a 12-year anniversary as veal producers!
What is your farm's production capacity? What is your annual veal production?
We have room for 560 animals and we produce between 1,000 and 1,200 milk-fed veal yearly.
Tell us about a typical day in the life of a milk-fed veal producer.
Twice a day, we feed the animals, which involves a ration of milk (a mixture of powdered milk and water) followed by a ration of grains and wheat straw. We haven't automated our facilities; everything is pretty much done by hand. Pierre-André keeps preparing the milk while I distribute it to the veal calves. We also do morning and evening rounds to insure the animals' well-being and provide the care they need.
Do any members of your family work with you?
We don't have any employees, but now that our sons are older, we are giving them more and more tasks depending on their interests. They help us start and transfer calves, repair different things, distribute grain, split and stack wood, etc. We try to leverage each other's skills!
What do you like most about your job?
It's certainly being close to the animals, the freedom to organize my schedule and the variety of things to do. I also like working in a team with my partner and the complementarity of our skills, which continues even at home. I love being at home and working to improve the life of our animals and my family!
What are you most proud of as a milk-fed veal producer?
Simply being a producer! It was my partner's dream and today I couldn't see myself doing anything else. In the beginning, very few people encouraged us in our project, but I'm very proud to have persevered, despite all the obstacles, and to be able to prove to our children that as the saying goes: "To a valiant heart, nothing is impossible!"
How distinctive is Quebec Veal compared to other meats?
It is a high-quality local meat, fed with local products which, in the end, contribute to the well-being of many families. In addition, in Quebec, we have much stricter standards in regard to animal welfare, the use of antibiotics and the environment than other parts of the world.