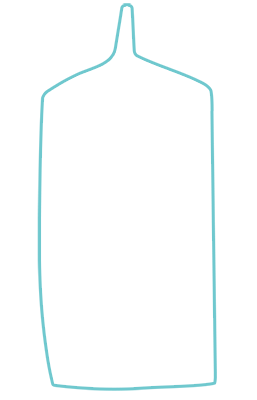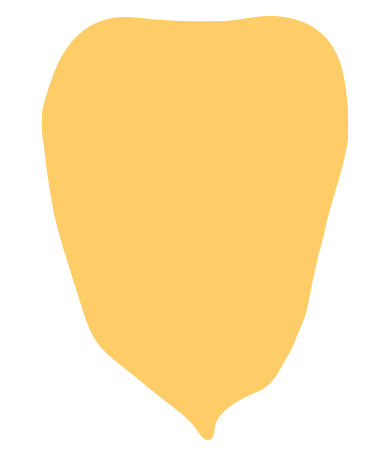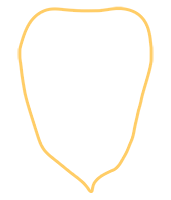 Veal Spare Ribs Braised in Cider with a Salad of Crisp Peppers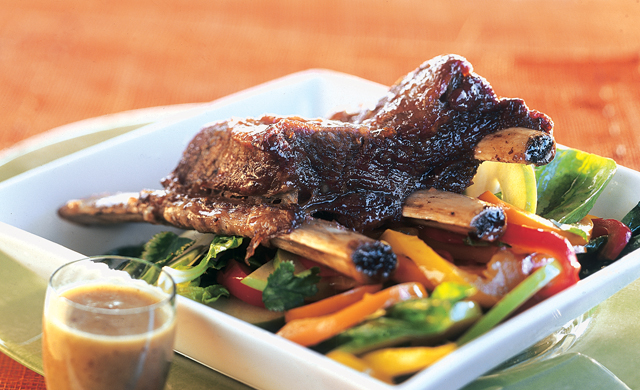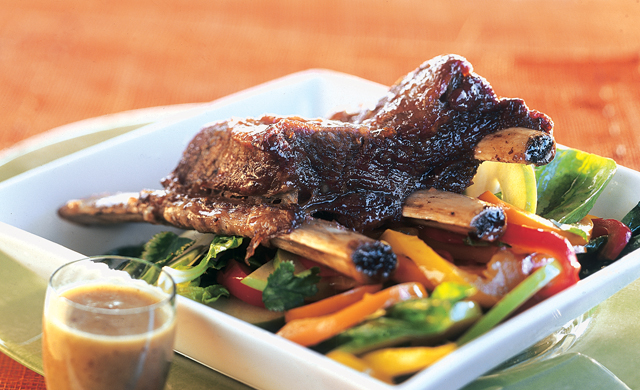 Preparation time:
60 minutes
Cooking time:
1 hour 30 minutes
Type: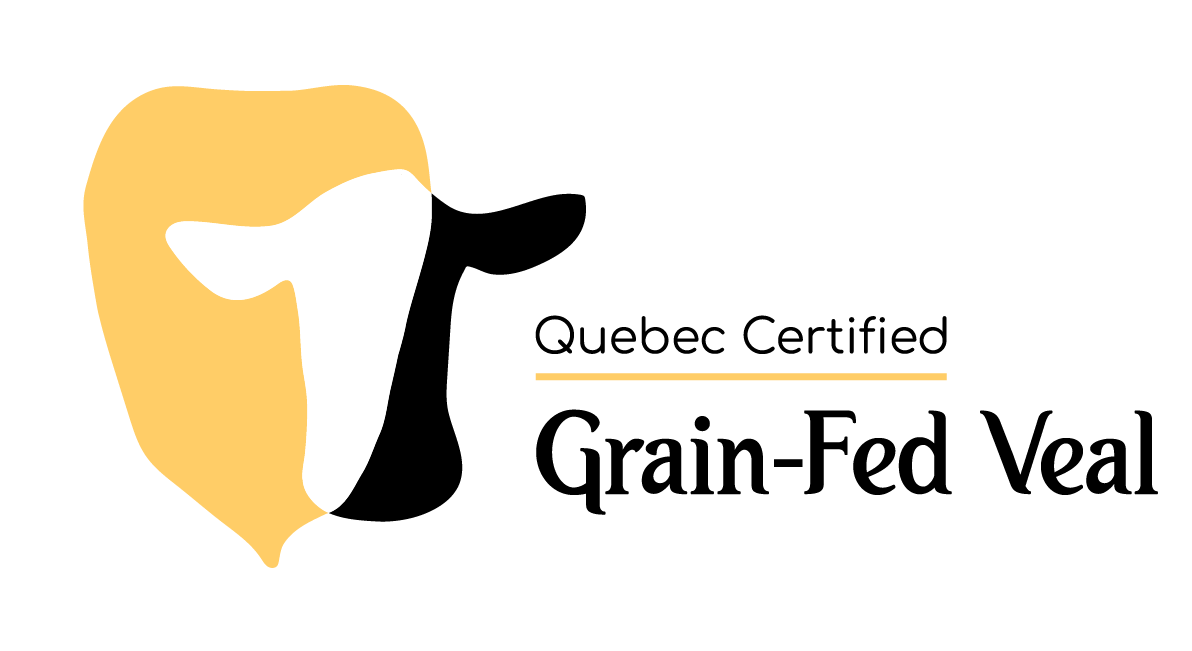 Ingredients
3 kg (6 lb) Quebec Veal spare ribs, in 6 sections
Sunflower oil, as needed
3 strips of bacon, each cut into 6 pieces
1 white onion, quartered
3 Cortland apples, peeled and thinly sliced
250 ml (1 cup) cider
250 ml (1 cup) veal stock
250 ml (1 cup) chicken stock
45 ml (3 tbsp) whole grain mustard
125 ml (1/2 cup) apple jelly
Salad of Crisp Peppers
2 hot red chilli peppers, seeded and sliced length-wise
1 hot green pepper, seeded and sliced length-wise
1/2 orange pepper, julienned
1/2 red pepper, julienned
1/2 yellow pepper, julienned
6 large leaves of basil, minced
30 stems of fresh coriander
1/2 Cortland apple, with skin, julienned
4 handfuls of baby spinach leaves
Salt and pepper to taste
A little olive oil
Preparation
Oven temperature: 170°C (325°F).
Heat 30 ml (2 tbsp) oil in large skillet. Brown rack of veal a few minutes per side, in three batches. Reserve.
Place bacon in casserole and pour in dollop of oil. Heat over medium high heat and let bacon cook until the bottom of the casserole is covered in oil. Add onions and apple and sauté for 10 minutes. Add cider, veal stock, chicken stock, whole grain mustard and half the apple jelly. Bring to boil. Add spare ribs. Cover and bake for 50 to 60 minutes, or until the ribs are very tender.
Transfer ribs to oiled baking sheet. Brush with remaining apple jelly. Return to oven for 20 minutes. While the ribs are in the oven, purée the mixture in the casserole until it is very smooth. Reduce sauce over medium heat for 15 minutes, or until thick and creamy.
Heat 60 ml (1/4 cup) oil in a large skillet. Toss in all the peppers, and sauté until nicely browned and crisp. Remove from heat and transfer to a bowl. Add the basil, coriander, julienned apples and spinach. Season with salt and pepper. Add a little olive oil, and toss.
Once the veal spare ribs are out of the oven, cut the ribs between the rib bones and arrange pieces on serving plates. Add some of the sauce and a mound of the pepper salad. Serve immediately.