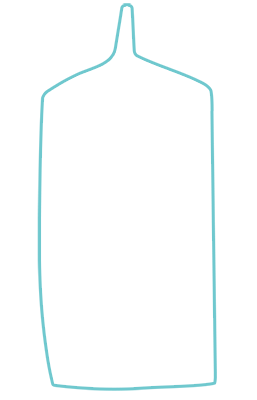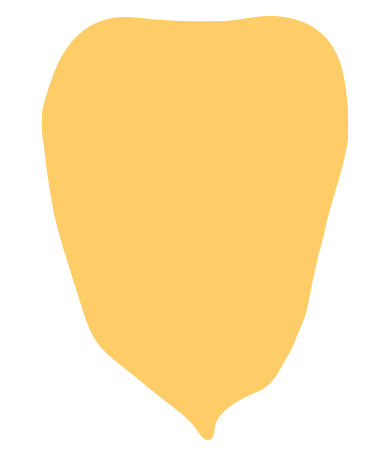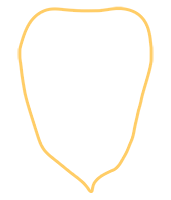 Veal Meatballs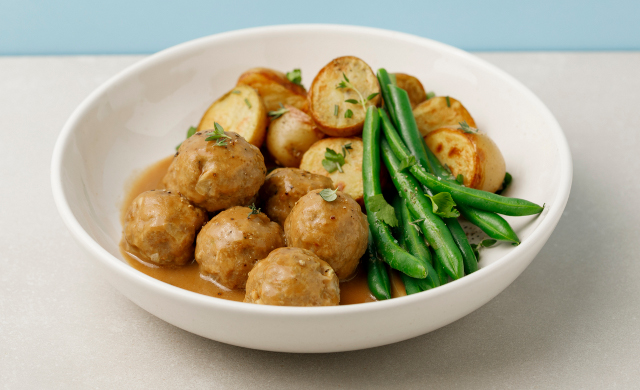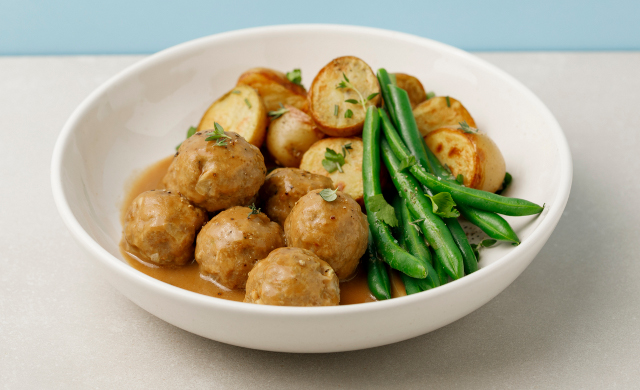 Preparation time:
20 minutes
Type: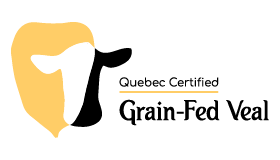 Ingredients
1 kg (2 lb) ground Quebec Veal
1 yellow onion, finely chopped
1 clove of garlic, chopped
Butter in sufficient quantity
1 beaten egg
125 ml (1/2 cup) breadcrumbs
10 ml (2 tsp) coarse salt
7.5 ml (1 1/2 tsp) ground pepper
2 l (8 cups) veal stock or chicken broth
250 ml (1 cup) roasted flour
2.5 ml (1/2 tsp) ground nutmeg
1.25 ml (1/4 tsp) cinnamon
Salt and pepper to taste
Preparation
In a frying pan, sweat onions and garlic in butter, allow to cool and set aside.
In a bowl, mix the ground veal, egg, breadcrumbs, salt, pepper, onion and garlic.
Shape the meat into meatballs of approximately 15 g (1 tbsp) (gives approximately 50 to 60 small meatballs).
Preheat oven to 175°C (350°F).
Place the meatballs on a lightly oiled cookie sheet or on parchment paper and cook in the oven for 15 minutes or until they are of a nice light brown colour.
In a saucepan, bring the veal stock to a boil and incorporate roasted flour while stirring vigorously with a whip. Add nutmeg, cinnamon and season with salt and pepper.
Add the meatballs to the veal stock and bring to a boil. Cover and cook in the oven for 30 minutes.
Serve with potatoes and green beans.