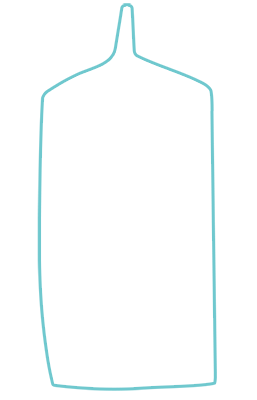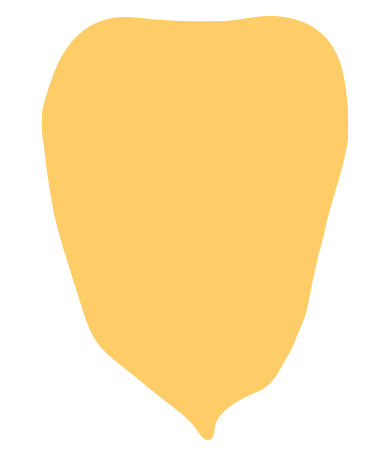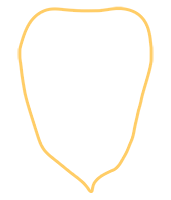 Veal Gratin and Creamy Potatoes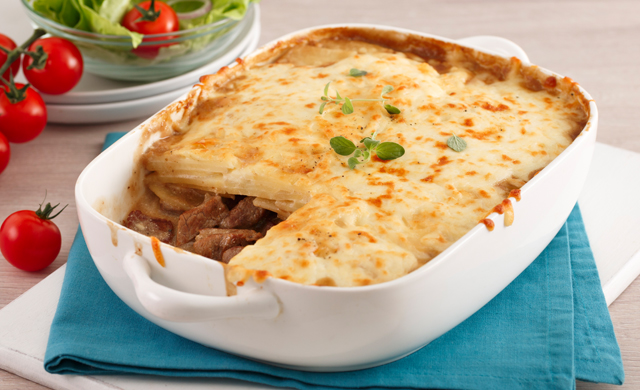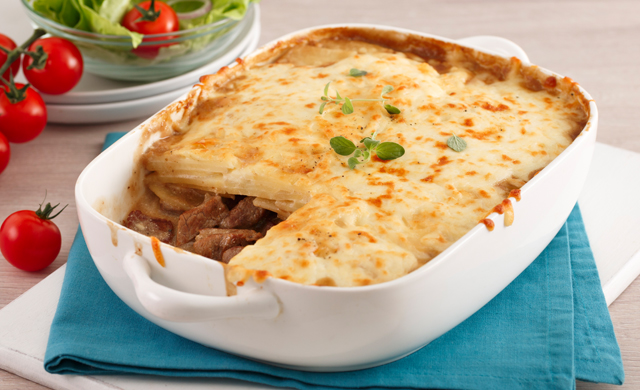 Preparation time:
15 minutes
Cooking time:
1 hour 30 minutes
Type: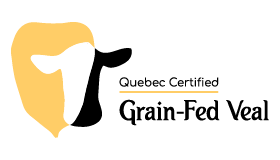 Ingredients
900 g (2 lb) Quebec Veal cubes
375 ml (1 1/2 cup) demi-glace sauce
4 peeled potatoes
180 ml (3/4 cup) cooking cream 15%
375 ml (1 1/2 cup) grated Swiss cheese
1 chopped onion
15 ml (1 tbsp) minced garlic
Salt and pepper to taste
Preparation
Preheat oven to 190°C (375°F).
Salt and pepper the veal cubes.
In a large skillet, heat a little olive oil on medium. Brown a few veal cubes at a time for 4 to 5 minutes on all sides. Set aside on a plate.
In the same skillet, cook onion and garlic for 2 to 3 minutes.
Add demi-glace sauce and veal cubes into the skillet. Bring to a boil.
Transfer the veal preparation into a baking dish.
Using a mandolin, cut the potatoes into thin slices.
In a bowl, mix the potatoes with the cream. Add salt and pepper.
Pour the potato mixture over the veal cubes. Garnish with cheese. Cover the dish with aluminium foil. Cook in the oven for 1 hour 15 minutes to 1 hour 45 minutes, until veal cubes are tender.
Remove the aluminium foil of the dish, set the oven at broil and continue cooking for 2 to 3 minutes, until the cheese is golden.
Photo credit: Pratico-Pratiques