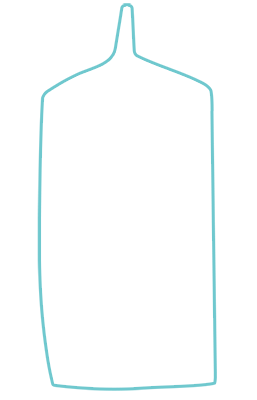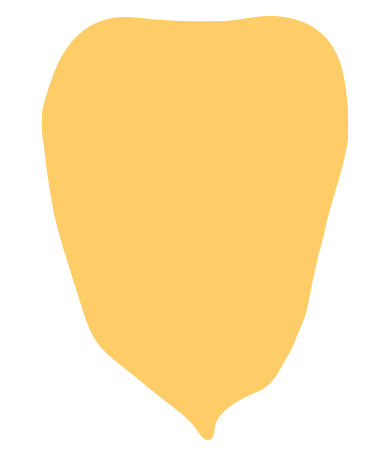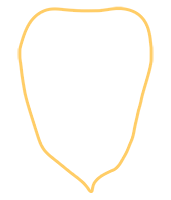 Veal Filet with Maple Sauce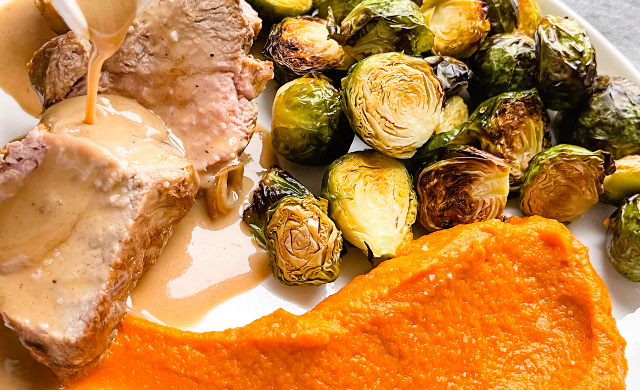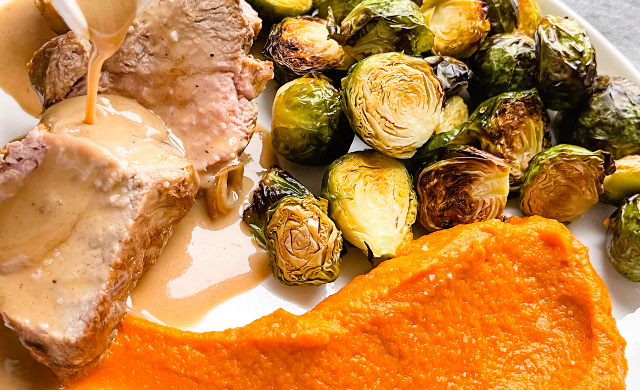 Preparation time:
5 minutes
Type: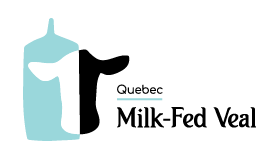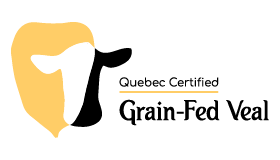 Ingredients
1 Quebec Veal filet of 600 to 800 g (1 1/3 à 1 3/4 lb), trimmed
Salt and freshly ground pepper, to taste
60 ml (1/4 cup) butter
300 ml (1 1/4 cup) 15% cooking cream
30 ml (2 tbsp) Dijon mustard
125 ml (1/2 cup) maple syrup
Preparation
Heat the oven to 150°C (300°F).
Season the veal filet with salt and pepper.
In a cast iron skillet, melt the butter over high heat until it is hot and frothy. Brown the meat for a few minutes on each side.
Remove the filet from the pan. Set pan aside without rinsing to preserve the meat flavours.
Place the filet on a baking sheet and finish cooking in the oven. Cooking time varies with meat size. Keep an eye on temperature every 10 minutes.
While the meat is in the oven, lower the stove heat to low and deglaze the pan with the cream. Add the mustard and maple syrup and stir with a whisk.
Keep stirring to reduce cream into a smooth and pleasantly thick sauce. Add salt and pepper to taste.
Measure filet temperature with a thermometer. The meat is ready when internal temperature reaches 65°C (150°F). Put the meat back in the oven for 5 minutes if needed.
When the meat is ready, transfer to a plate and cover with aluminum foil to keep hot. Let stand 10 to 15 minutes.
Place the filet on a serving plate on top of a sweet potato purée and top with the sauce. You can also cut the filet into medallions to assemble the plates. Serve with oven-roasted Brussels sprouts.

Recipe from Eve Martel.