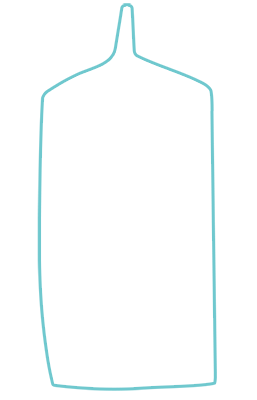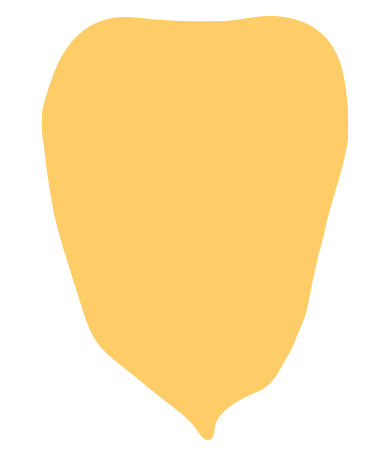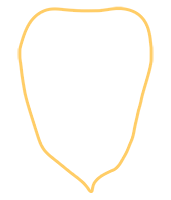 Veal Cutlets with Creamy Mustard and Honey Sauce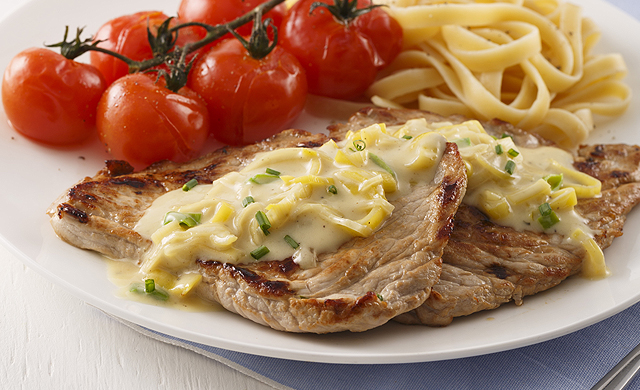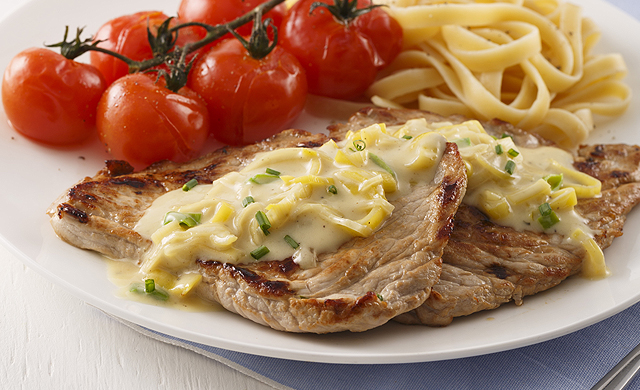 Preparation time:
10 minutes
Type: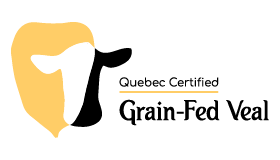 Ingredients
4 Quebec Veal cutlets, 150 g (1/3 lb) each
15 ml (1 tbsp) butter
1 sliced leek
250 ml (1 cup) chicken broth
15 ml (1 tbsp) Dijon mustard
30 ml (2 tbsp) honey
Salt and pepper to taste
125 ml (1/2 cup) 15% cooking cream
30 ml (2 tbsp) chopped chives
Preparation
In a frying pan, melt the butter on medium. Cook the veal cutlets 1 minute on each side. Transfer to a plate and keep warm.
In the same pan, cook the leek for 2 to 3 minutes.
Stir in chicken broth, Dijon mustard and honey. Add salt and pepper. Bring to a boil, then simmer 4 minutes, until the broth has reduced by half.
Add cream and simmer for 3 to 4 minutes, until sauce is consistent.
Divide the cutlets among the plates. Top with sauce and sprinkle with chives.
Photo credit: Pratico-Pratiques