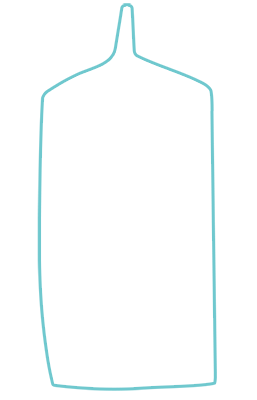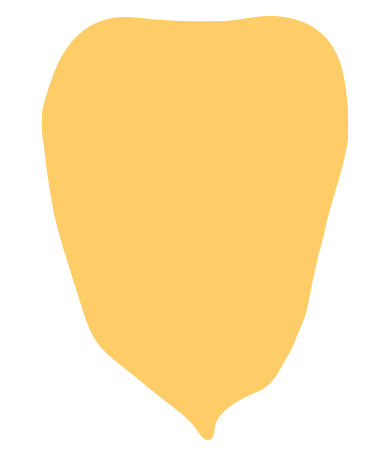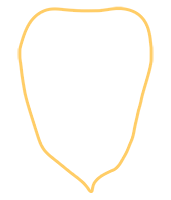 Veal Cheeks in Gribiche Sauce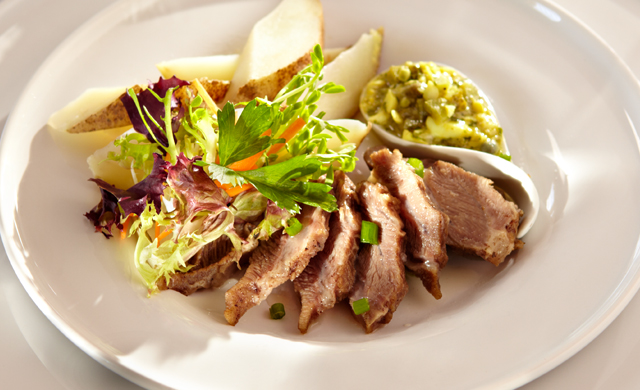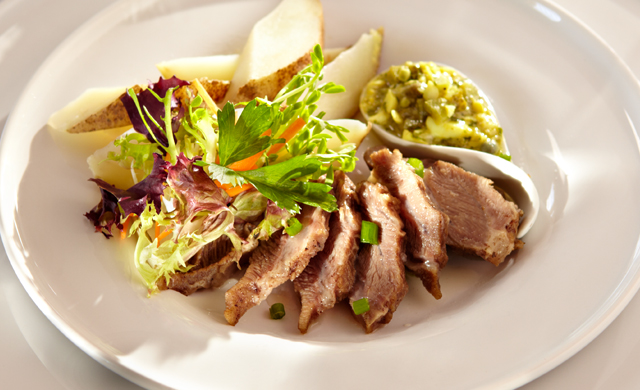 Yield:
2 servings as a main course or 4 servings as an entrée
Preparation time:
30 minutes
Cooking time:
1 hour 20 minutes
Type: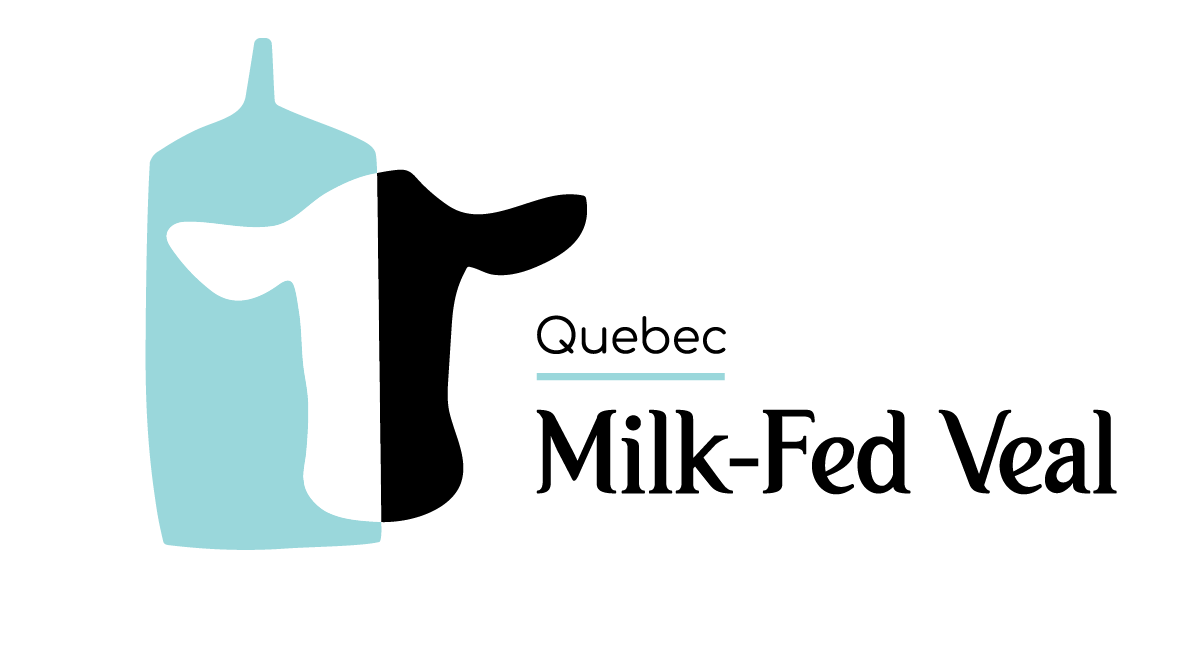 Ingredients
500 g (1 lb) Quebec Veal cheeks (4 veal cheeks)
Brine (optional)
For 500 g (1 lb) of Quebec Veal cheeks
It is suggested to brine the veal cheeks for a more intense flavour and a lovely pink colour. It is important to adjust the quantity of brine to the quantity of veal cheeks.
200 g (1.5 cup) chopped celery
150 g (1 cup) chopped onion
15 ml (1 tbsp) green pepper corn
20 ml (4 tsp) coarse salt
10 ml (2 tsp) sugar
1.25 ml (1/4 tsp) allspice
Court-bouillon (short broth)
350 ml (1 1/2 cup) water
350 ml (1 1/2 cup) beer
1.25 ml (1/4 tsp) ground allspice
1 bouquet garni (parsley, thyme and bay leaves)
1 small onion, cut into pieces
1 carrot, cut into pieces
1 stalk celery, cut into pieces
5 ml (1 tsp) pepper
Salt to taste if the veal cheeks are not brined
Gribiche sauce
2 hard-boil eggs chopped with a knife
150 ml (2/3 cup) oil
60 ml (4 tbsp) wine vinegar
15 ml (1 tbsp) Dijon mustard
80 g (10) small sweet pickles, washed, wiped and diced
30 ml (2 tbsp) small capers
2 shallots, chopped
12 sprigs parsley, chopped
Salt and pepper to taste
Preparation
Trim the Quebec Veal cheeks, removing the surface membrane.
Mix all the brine ingredients in a large bowl and place the veal cheeks in the brine. Cover and brine in the refrigerator for 3 days, turning the veal twice a day.
Remove from the brine and wash in cold water.
Mix all the court-bouillon ingredients in a casserole and add the veal cheeks. Bring the court-bouillon to a boil over very low heat (between 30 and 60 minutes) and continue cooking at a gentle boil for 1 hour and 20 minutes. It is possible to cook the veal cheeks for one hour and finish the cooking at the desired time.
Then prepare the gribiche sauce by mixing all the sauce ingredients with a whisk. Set aside.
Slice the veal cheeks against the grain. Arrange them on plates and serve with the gribiche sauce, young salad greens and boiled potato wedges, lightly buttered to prevent them from blackening. Decorate with green onion rounds or chopped parsley.
The combination of all these flavours will make an exquisite dish.