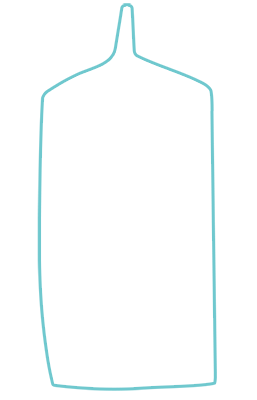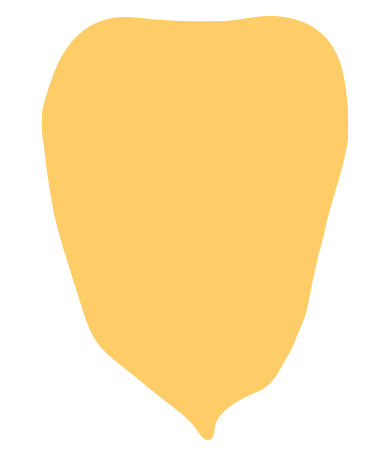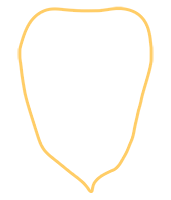 Veal Brochettes with pineapple salsa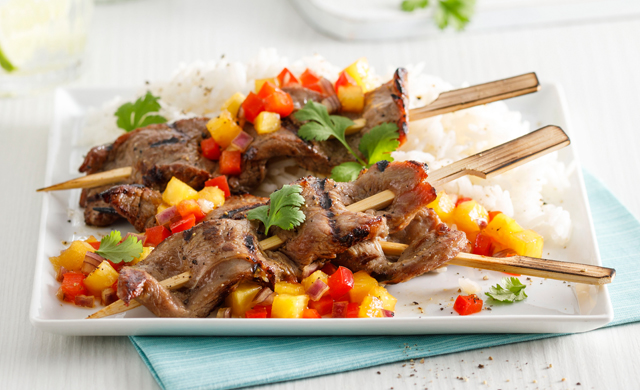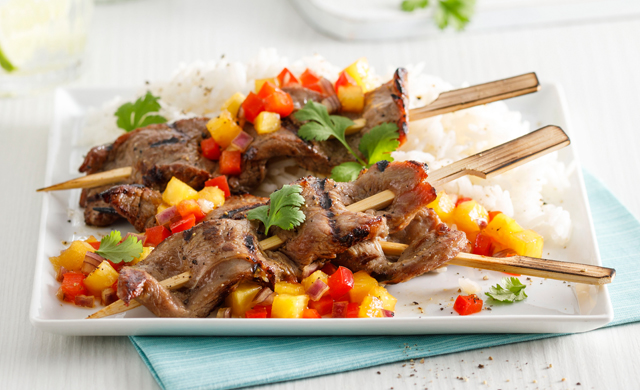 Preparation time:
15 minutes
Type: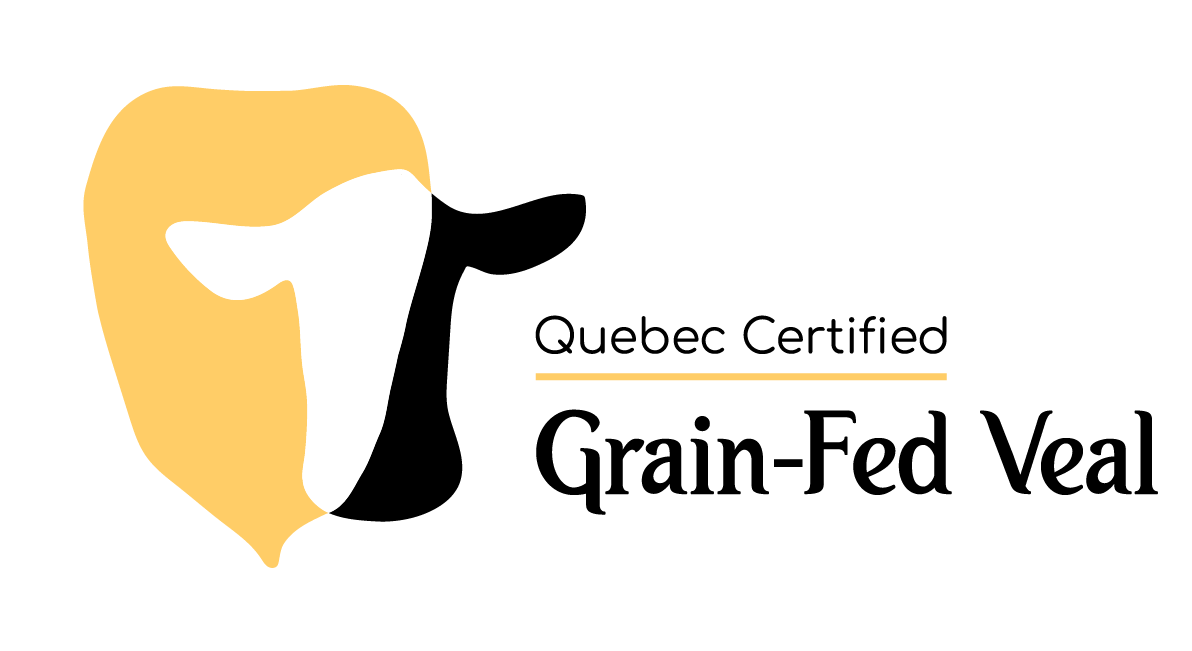 Ingredients
4 Quebec Veal cutlets
45 ml (3 tbsp) maple syrup
45 ml (3 tbsp) low sodium soya sauce
Pepper, to taste
1 red pepper, diced
1/4 pineapple, diced
30 ml (2 tbsp) canola oil
1/2 small red onion, chopped
30 ml (2 tbsp) coriander leaves (optional)
Preparation
If using wood skewers, soak them in water 30 minutes before cooking.
Cut each cutlet in three strips.
In a bowl, mix the maple syrup with the soya sauce and canola oil. Add pepper.
Pour half of the marinade into a high dish and add Veal strips. Stir well to coat the strip with marinade. Cover and marinate for 30 minutes to 2 hours in the refrigerator.
Add the red pepper, pineapple and red onion in the bowl containing the remaining marinade. Set aside in the refrigerator.
At cooking time, preheat barbecue to medium-high heat.
Drain the strips and discard the marinade.
Put the strips on the skewers, creating a wave-like strip. Place the strips on the hot and oiled barbecue grill. Close the lid and cook the brochettes for 1 to 2 minutes on each side.
Serve the brochettes with pineapple salsa. If desired, garnish with coriander leaves.