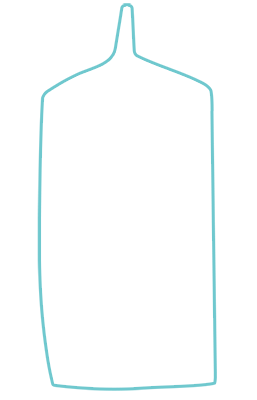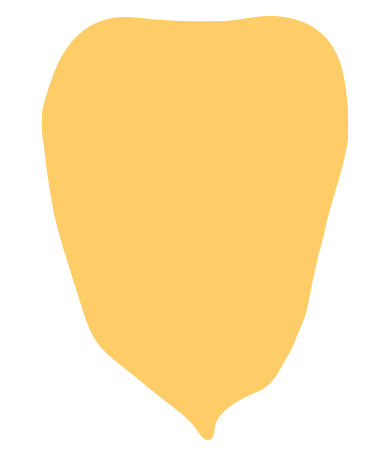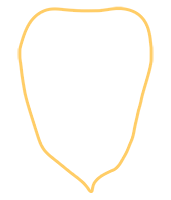 Spiced Veal Medallions with Port Sauce and Cauliflower Puree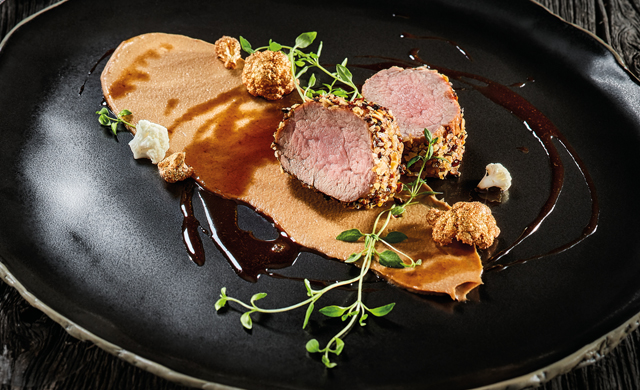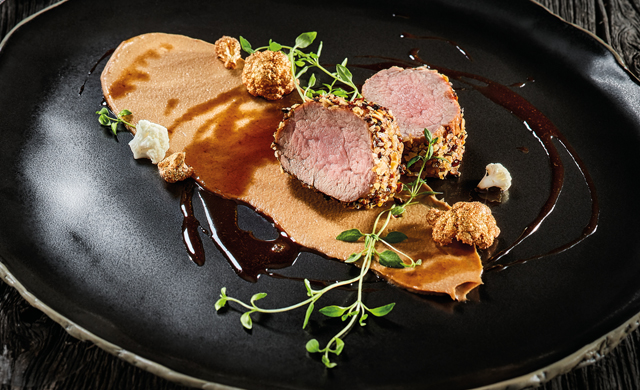 Preparation time:
45 minutes
Type: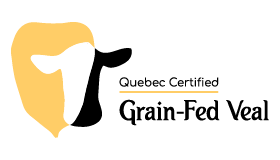 Ingredients
2 Quebec Veal filets (about 14 oz [400 g] each)
45 ml (3 tbsp) Garno steak spice
45 ml (3 tbsp) Garno maple pepper
15 ml (1 tbsp) olive oil
15 ml (1 tbsp) butter
Sauce
1 French shallot, finely chopped
15 ml (1 tbsp) butter
60 ml (¼ cup) sherry vinegar
125 ml (½ cup) white wine
125 ml (½ cup) port
300 ml (1 ¼ cup) veal stock
15 ml (1 tbsp) honey
Thyme
Preparation
Sauce
In a pot, brown the shallot in the butter. Deglaze with the vinegar and reduce by half. Deglaze again with the white wine and the port and reduce.
Add the veal stock, honey and thyme, then reduce until the sauce coats the back of a spoon. Pass the sauce through a sieve and set aside.
Veal filets
Combine the steak spices and maple pepper. Fully coat the veal filets with the spice blend.
Preheat the oven to 190°C (375°F).
In a large oven-proof pan, melt the butter over medium heat. Sear the filets on all sides for 4 to 5 minutes. Continue cooking in the oven for 12 to 15 minutes, until the internal temperature of the meat reaches 64°C (147°F).
Remove the filets from the oven and set them on a cutting board. Cover loosely with foil.
Slice the filets and serve on the sauce with a side of cauliflower puree.
Note: You can add golden cauliflower flowers to impress your guests.
Recipe taken from the book Dingue by Voyou Bouffe - dingue.ca