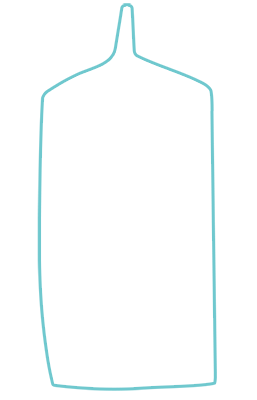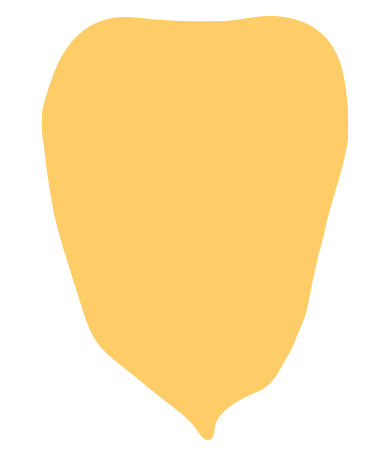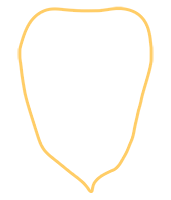 Spanish Rice with Veal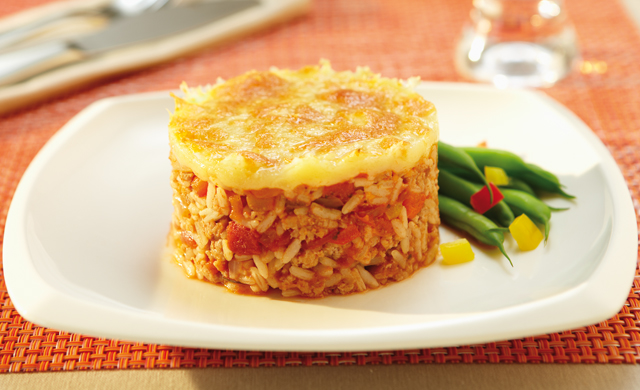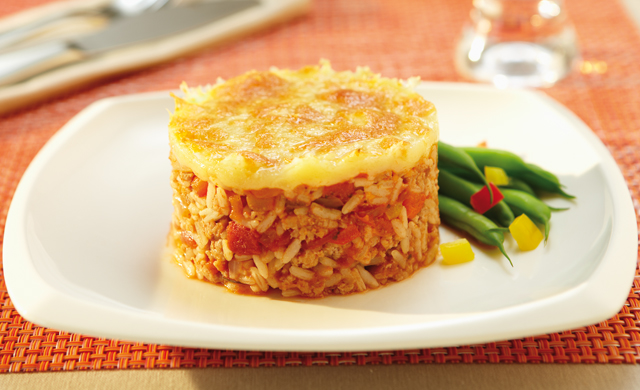 Preparation time:
15 minutes
Type: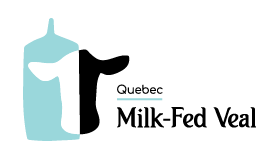 Ingredients
500 g (1 lb) ground Quebec Veal
15 ml (1 tbsp) oil
Salt and pepper to taste
1 small onion, diced
1 small red pepper, diced
250 ml (1 cup) homemade or store-bought salsa
750 ml (3 cups) cooled cooked white or brown rice (1 cup raw regular long-grain rice yield 3 cups of cooked rice)
250 ml (1 cup) grated cheddar cheese to taste
(125 g ungrated cheese)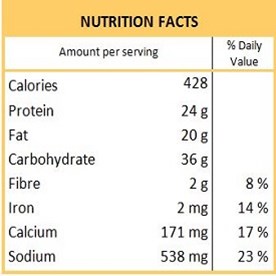 Preparation
Heat the oil in a skillet over medium-high heat and brown the ground veal. Season with salt and pepper to taste. Add the vegetables and brown quickly. To avoid breaking up the meat too much, it is important to stir the preparation gently during cooking.
Add the salsa and let cool.
Step 2
Preheat the oven to 150°C (350°F).
Mix the rice lightly into the ground veal preparation.
Spread the mixture in a 10 x 6 x 2 in (24 x 15 x 6 cm) loaf pan.
Sprinkle the cheese on top and bake about 20 to 30 minutes until the rice is hot and the cheese has started to turn golden.
Serve with seasonal vegetables or a salad.