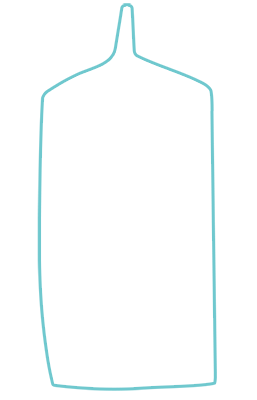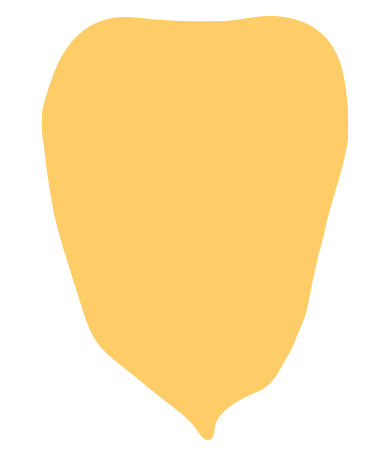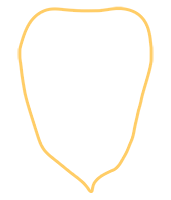 Quebec Veal Chops Roasted in Sage Butter and Tiny Capers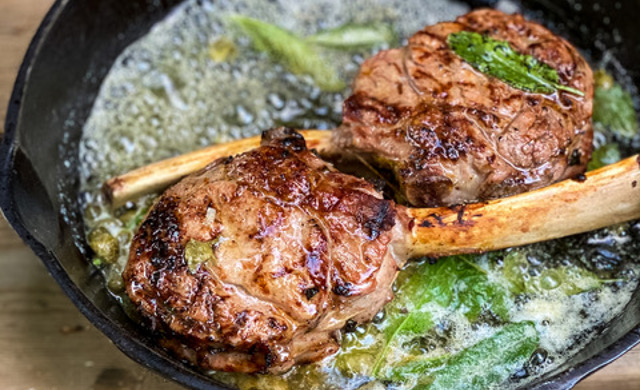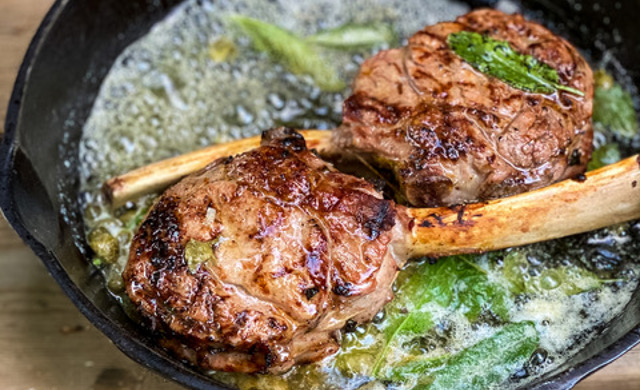 Preparation time:
90 minutes
Type: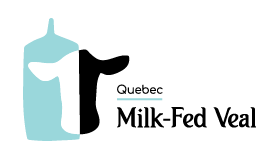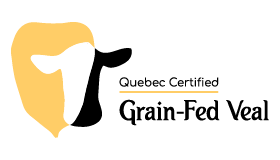 Ingredients
2 Quebec Veal frenched rib chops (about 3 cm thick)
For the marinade
30 ml (2 tbsp) olive oil
Half lemon juice and zest
2 to 3 fresh sage leaves, chopped
2 garlic cloves, crushed
For the cooking
Salt and freshly ground pepper, to taste
80 g (1/3 cup) salted butter, cubed
About 10 sage leaves
15 ml (1 tbsp) capers
Preparation
Remove veal chops from the fridge an hour before cooking to bring them to room temperature.
In a bowl, mix the olive oil, lemon juice and zest, shredded sage leaves and garlic. Add the chops to the mix and marinate for about twenty minutes as you ready the fire.
Start the grill, BBQ, or campfire (equipped with a cooking grate).
Remove veal chops from marinade, season with salt and pepper to taste.
If using a meat thermometer, prick it in the centre of the meat. Drive almost to the bone, but without touching it. Set the temperature to 52°C (125°F) (rare) or 60°C (140°F) (medium-rare).
Sear the chops on each side directly on the hot grill for about 90 seconds.
Meanwhile, preheat a cast iron skillet large enough to hold both veal chops over medium heat. Add the butter, let it melt for a few seconds, then transfer the meat into the skillet.
Continue cooking on each side for about 2 minutes or as desired, basting with butter as you go. Towards the end of cooking, add the sage and capers, continue to brush the veal with the flavoured butter for a bit longer.
Serve each veal chop with a side of steamed vegetables or mashed potatoes and pour the cooking sauce over the meat directly on the plate.

Recipe from La Petite Bette.