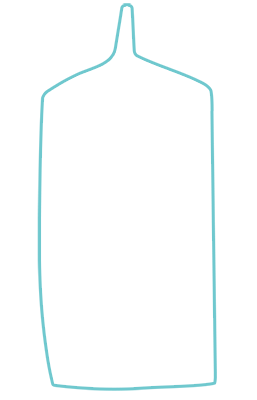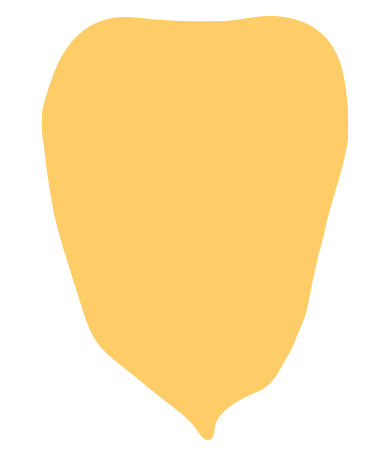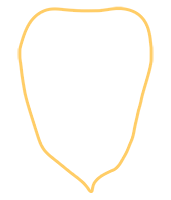 Onion Soup Veal Meatballs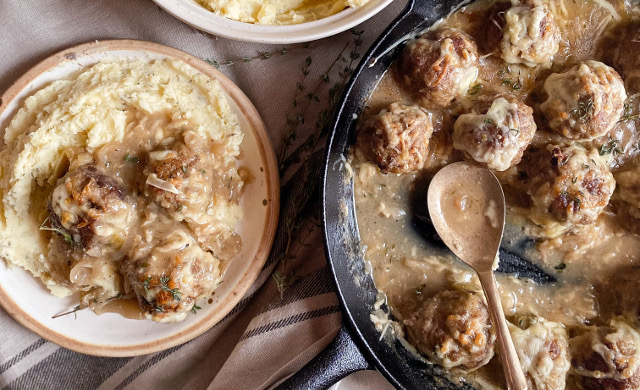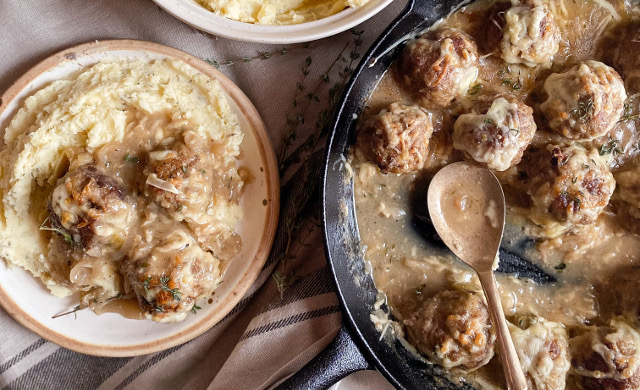 Yield:
18 to 20 meatballs
Preparation time:
20 minutes
Type: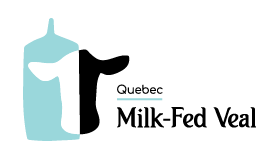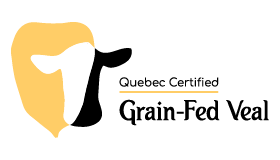 Ingredients
Meatballs
900 g (2 lb) ground Quebec Veal
4 cloves of garlic, chopped
2 eggs
250 ml (1 cup) panko breadcrumbs
75 ml (1/3 cup) 15% or 35% cream
5 ml (1 tsp) salt
Freshly ground pepper
Sauce
3 yellow onions, chopped
60 g (1/4 cup) butter
60 g (1/4 cup) flower
125 ml (1/2 cup) white wine
625 ml (2 1/2 cups) veal stock
The leaves of 5 sprigs of fresh thyme
Salt and freshly ground pepper
200 g (1 cup) grated Gruyère cheese
Preparation
Beat eggs in a large bowl. Stir in the cream, breadcrumbs, and garlic. Mix and then add the ground veal, salt, and pepper. Shape into nice 1 1/2 inch-wide balls.
In a saucepan over medium-high heat, sear the meatballs in the olive oil. When they are well browned, remove and set aside.
In the same saucepan over low heat (let the pan cool if too hot), add the butter, onions, and thyme. Season with salt and pepper, then let the onions slowly caramelize for about 5 to 10 minutes, the more caramelized the onions, the better your sauce will taste.
Once the onions are very tender and caramelized, sprinkle with flour, and continue cooking, stirring for 1 minute.
Deglaze with the white wine, taking care to scrape the bottom to get the juices from the meat, then add the veal stock.
Return the meatballs to the saucepan and simmer over low heat for 20 minutes.
Add the Gruyère cheese to the meatballs and finish cooking under the grill until the cheese is golden brown.
Serve over mashed potatoes.
Recipe from Folks and Forks.