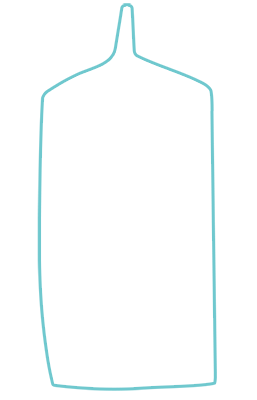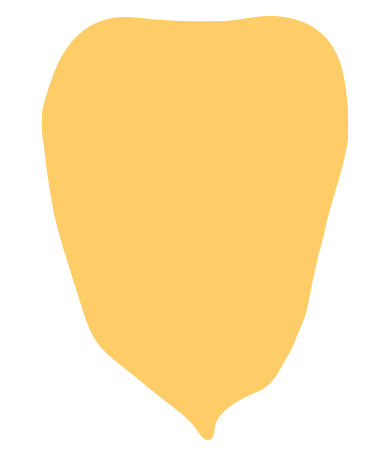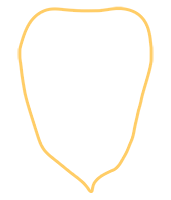 Braised Shoulder of Veal en Papillote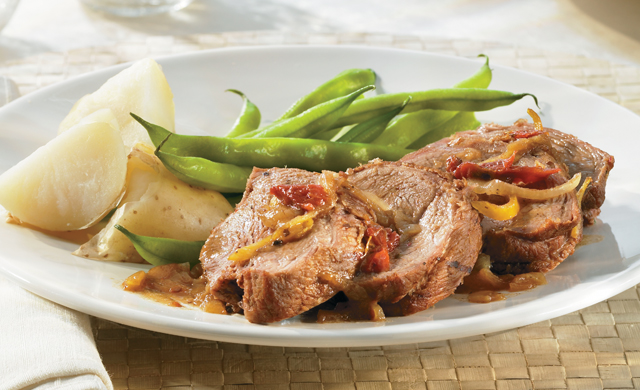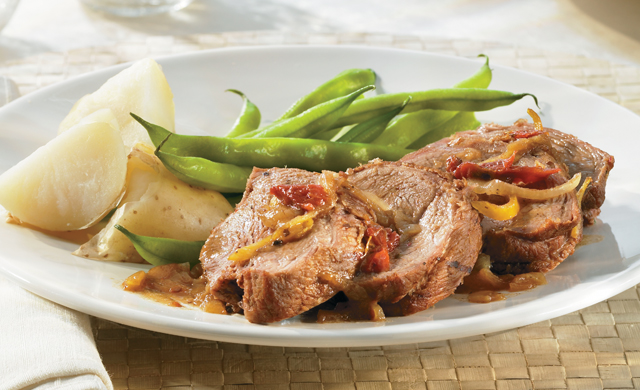 Preparation time:
10 minutes
Cooking time:
1 hour 30 minutes
Type: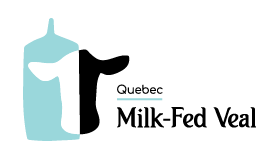 Ingredients
1 kg (2 lb) Quebec Veal de-boned shoulder roast
30 ml (2 tbsp) extra virgin olive oil
1 medium onion cut in half-slices
1 clove of garlic, chopped
70 g (about 1/4 cup) dried julienned tomatoes
Zest from 1 lemon
3 stems of marjory
2 stems of rosemary
250 ml (1 cup) Prepared Concentrated Veal Stock or chicken broth
250 ml (1 cup) dry white wine
Salt and coarse-ground pepper, to taste
Preparation
Brush the veal roast with 15 ml (1 tbsp) olive oil.
In a bowl, mix all the other ingredients together well, with the exception of the salt and pepper which should kept aside. Note that the tomatoes will cluster together.
On the barbecue (BBQ) grill, sear the roast well on all sides after which it should be placed in the centre of a double sheet of aluminum foil and add the salt and pepper. The sheet of foil should be large enough such that it can be closed around the top in order to contain the roast and seasonings.
Pull back the sides of the foil and pour the contents of the bowl over the roast and re-close the foil wrapping. Place on the upper grill in the barbecue at medium-high heat
(approx. 149°C / 300°F), for about 90 minutes. Do not turn the papillote during cooking as the liquids will protect the bottom of the roast.
Remove the roast from the barbecue and let stand for 10 minutes. Carve the roast and serve with baked potatoes and green beans. Garnish the slices of roast veal with the seasonings and juices from the bottom of the foil wrapping.