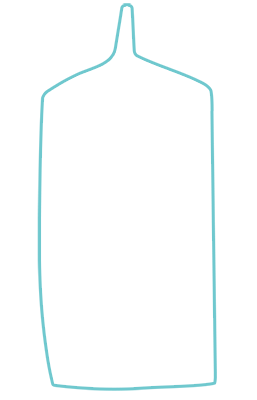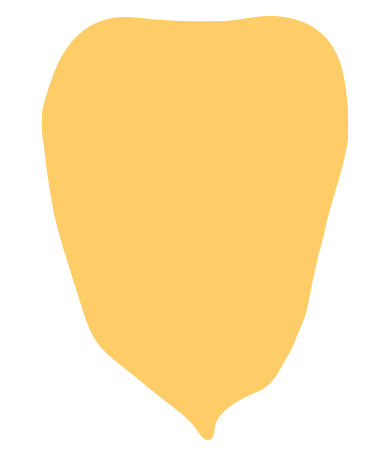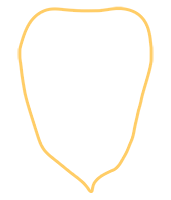 Asian-Style Veal Blade Roast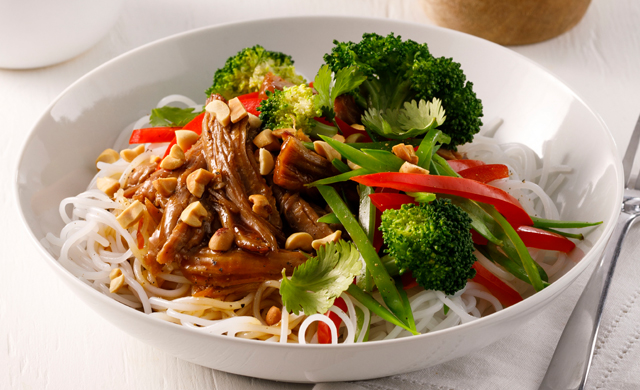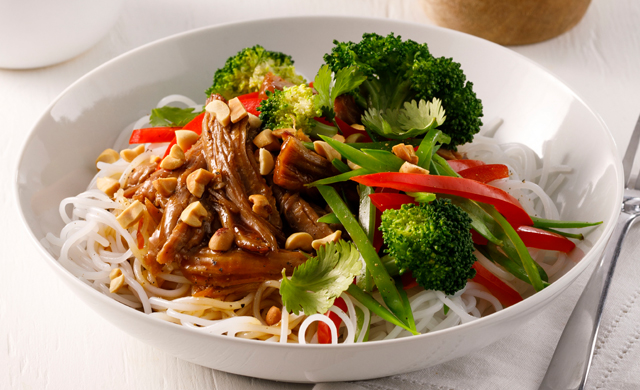 Preparation time:
25 minutes
Type: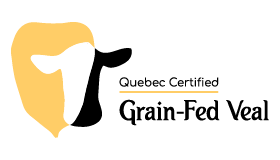 Ingredients
1 kg (about 2 1/4 lb) Quebec Veal blade roast with the bone
30 ml (2 tbsp) sesame oil (not grilled)
150 g (1/3 lb) rice vermicelli
1 onion, sliced
375 ml (1 1/2 cup) broccoli cut into small florets
1 red pepper, sliced
12 snow peas cut in fine strips
80 ml (1/3 cup) chicken broth, no salt added
125 ml (1/2 cup) roasted peanuts
60 ml (1/4 cup) fresh coriander, chopped
For the sauce
250 ml (1 cup) chicken broth, no salt added
125 ml (1/2 cup) thick teriyaki sauce
80 ml (1/3 cup) honey
30 ml (2 tbsp) ginger, chopped
15 ml (1 tbsp) garlic, chopped
3 lemongrass stalks cut in half lengthwise
1 thai chili pepper
Preparation
Preheat oven to 180°C (350°F).
In a bowl, combine the sauce ingredients.
In a cast iron dish or in a thick-bottomed pan, heat half of the sesame oil on medium. Brown the blade roast 1 minute on each side.
Pour the sauce and bring to a boil.
Cover and continue baking for 2 hours to 2 hours 30 minutes, until the meat of the roast breaks off with a fork.
Remove the meat from the dish and fray the flesh with a fork.
Return the frayed meat to the dish and stir. Warm up for 1 minute. Remove the lemongrass stalks from the dish.
Rehydrate the rice vermicelli as indicated in the package. Drain.
In a pan, heat the remaining sesame oil over medium heat. Cook the onion, broccoli, pepper and snow peas for 1 to 2 minutes.
Add the broth and rice vermicelli to the pan. Stir. Bring to a boil and cook for 1 minute.
Spread the vermicelli mixture on the plates. Garnish with the frayed veal and the sauce. Sprinkle with peanuts and coriander.
Photo credit: Pratico-Pratiques