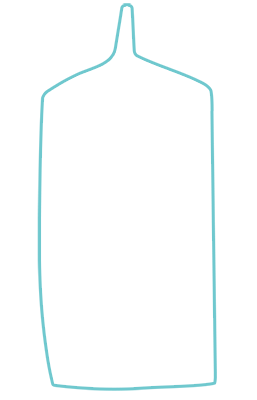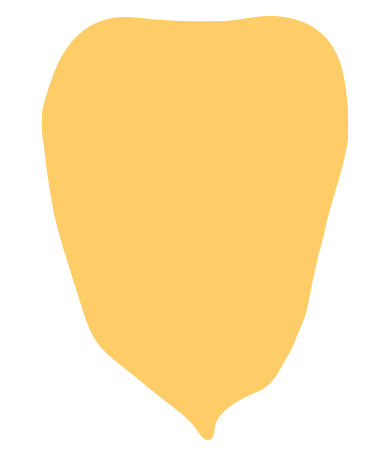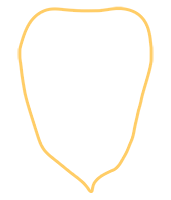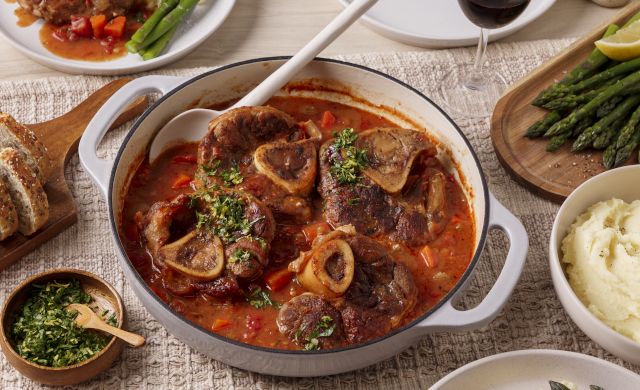 Did you know that there are two types of calves?
August 23, 2023
In Quebec, there are two types of veal: grain-fed veal and milk-fed veal. The Quebec veal sector is the undisputed leader in Canada with approximately 80% of production. Calves are produced on family farms located mainly in the Centre-du-Québec and Montérégie regions. The distinction between the two calves comes mainly from their mode of feeding, one being fed mainly on grain and the other on milk. However, they are just as tasty and refined in taste as each other. The choice between the two is therefore often only a matter of preference or habit!
A little history
It was towards the beginning of the 1980s that calf production really took off. Before this period, we did not know what to do with the small male calves produced by our many dairy cows and our dairy by-products (milk powder) did not find takers.
Inspired by the European model, local producers decided to combine these two essential components of breeding. A few years later, our producers won the bet. They managed to develop a dynamic agricultural sector and above all, to offer consumers high quality meat sought after for its tenderness, its pink color and its refined taste.
It all starts on the dairy farm where the cow, to give milk, must necessarily produce calves. After nine months of gestation, she will give birth to a baby calf. The future of the young bovine will depend first of all on its sex. If it is a female (heifer), she will in turn become a dairy cow; if it is a male, it will be intended for meat production.
Calf raising
The calves are raised in group housing in well-ventilated and well-lit buildings. Plus, they're bred without any added growth hormones.
To ensure optimum quality, calf producers are committed to a certification program that guarantees superior breeding and health standards and the highest quality meat.
Milk-fed veal
The calves are fed reconstituted milk powder, a high-quality product, with a little grain and fibre. This high-energy, high-protein diet ensures the proper development of the animal until maturity, around 27 weeks of age or when it has reached a weight of 560 lb (254 kg). This feed gives the milk-fed veal a pink meat with exceptional tenderness and a particularly subtle and delicate taste that can be cooked in many ways.
Grain-fed veal
Upon arrival at the grain-fed calf farm and for the first nine weeks of raising, the calf is housed in a nursery. He is first fed with reconstituted milk and solid foods are gradually introduced. The calf is weaned when the ingestion of solid food is sufficient. It is then fed mainly grain corn, protein supplements and fiber. It is sold for the meat market when it reaches a live weight of around 700 lb (318 kg). It is thanks to this diet that grain-fed veal acquires its dark pink color, a sign of quality and flavor. Its taste, more pronounced than that of milk-fed veal, perfectly enhances a host of recipes!
A lean and versatile meat
Regardless of how it is fed, veal remains a lean and ultra-versatile meat. It is offered in more than 20 different cuts, allowing you to easily find the most appropriate according to your budget or the occasion. Indeed, veal can be cooked just as well for an ordinary Tuesday evening with the family as it is to celebrate Grandma's birthday in style! It therefore deserves to be put on the menu regularly, allowing you to take advantage of its many nutritional benefits.
The importance of buying local
As their name suggests, Quebec grain-fed veal and Quebec milk-fed veal are 100% Quebec-raised (fed with local food and produced here) and almost exclusively processed here. Quebec Veal is mainly found in local grocery stores. Its environmental impact is therefore less and its freshness is assured.
By opting for a calf raised by a local producer, you ensure that you obtain a quality product from a local family farm and you support several sectors of the Quebec economy.
Finally, no matter what type of veal you choose to cook, it will be high quality meat, low in fat and really tasty!
Look for these logos on packaging.