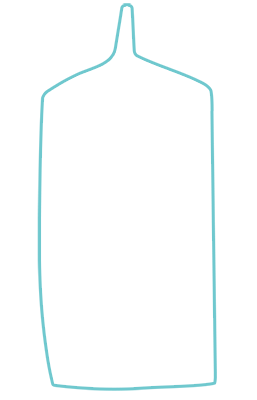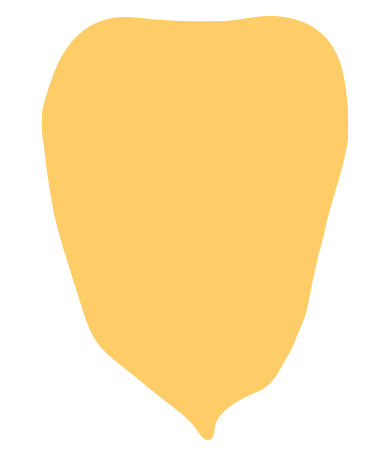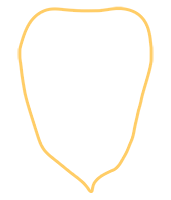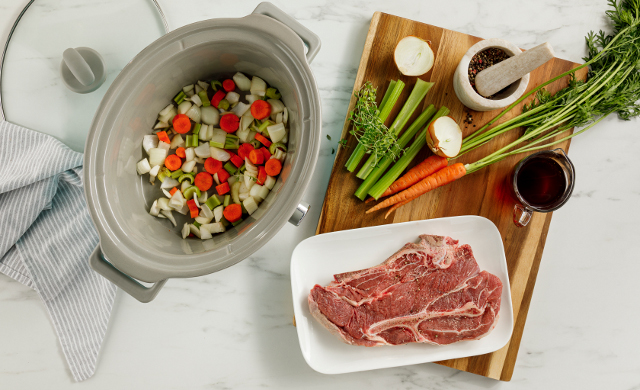 Cooking veal is so easy!
May 10, 2023
Do you tend to reserve veal for special occasions? Do you think it requires a lot of preparation? While it's true that some veal-based cuts and recipes are fancy, the fact remains that veal is a totally accessible, simple to prepare and affordable meat. It deserves to be part of your routine. Read this article to find out!
How to prepare veal?
Think you have to master elaborate chef techniques to prepare veal? Wrong, cooking any part of veal is very simple, even on a weeknight!
For express cooking, choose veal strips or cutlets, which only need a few minutes in a pan with a little butter or oil. If you wish, you can also flatten your cutlets with a meat tenderizer to loosen the fibres and make the meat even more tender.
Got a veal tenderloin? A tip for weeknights: slice it into medallions to speed up cooking.
Ground veal is also the champion of busy dinners. It can be cooked in the oven or in a frying pan, and can be used in a multitude of recipes: shepherd's pie, spaghetti sauce, tacos, stuffed pasta, burgers, chili, etc.
Are you a BBQ enthusiast? Ground veal meatballs are also very suitable for this type of cooking. Veal chops can also be grilled very quickly by searing them for only a few minutes on each side.
Tame veal in five steps: our best recipes for beginners
Just getting started with cooking veal? Let's keep it simple! Here are our five easiest recipes to get you started with this easy-to-follow meat.
Ground veal and gemellis
To start cooking veal, your best choice is ground veal, which can be used and cooked like any other ground meat. You'll be on familiar ground. Hamburger Helper style pasta ready in less than 30 minutes? That's what we suggest with this recipe for veal gemellis. A dish that's already a winner for the whole family and requires very few dishes. We're off to a great start!
The essential veal cutlet
Next, we continue with a classic: veal cutlet with a creamy honey-mustard sauce. A perfect weeknight dinner with only a few ingredients! Just cook the schnitzel and then prepare the sauce in the same pan. A dish that no one in the family can resist. Served with pasta or rice, they're sure to be a hit. Psst! For a shortcut, feel free to use a store-bought sauce - it's just as delicious!
Veal cubes au gratin
Are you one of those people who like to get a head start? This recipe for veal and creamy potato au gratin can easily be cooked the day before and reheated the next day. Very easy to make, it will allow you to discover a new cut: veal cubes.
Slow cooker veal blade roast
We continue our exploration with a slow cooker veal blade roast. Let the slow cooker do the work during the day, and all you have to do when you get home is shred the meat and make a delicious veal baguette sandwich.
BBQ veal T-Bone steak
Conclude this introduction to veal with a BBQ. This recipe for veal T-Bone steaks with fresh herbs is the best way to do it. In only 10 minutes of preparation, and the same amount of cooking time, you will have a deliciously tender and tasty meat.
Nothing could be easier, right? After these culinary experiences, you will certainly want to continue your discoveries. So, don't hesitate to try other cuts of veal, there are more than twenty of them. In fact, you can replace the protein in most of your culinary classics with veal. You'll enjoy a different taste and an even leaner meat!
Since veal is 100% local, raised without the use of growth hormones and has a fat content of less than 7.5%, putting veal on the menu more often is a win-win situation. In addition to being an excellent source of protein, veal will please you with its tender and delicate taste.
As you've seen, veal is a delicious and versatile meat that can be prepared in a variety of ways to suit all tastes. With its nutritional benefits, ease of preparation and many recipe options, veal is a perfect meat choice anytime.